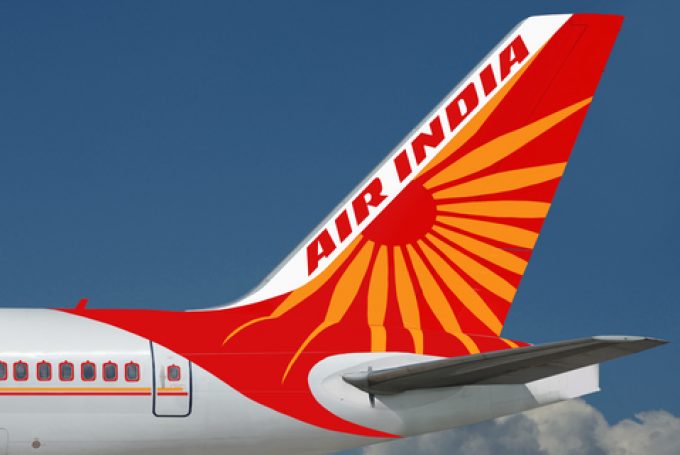 Air India, looking to return to its halcyon days of formidable market share and network leadership under new owner Tata Group, has announced a major fleet expansion programme.
The carrier will acquire a total of 470 aircraft from Airbus and Boeing, at an estimated cost of some $80bn.
The orderbook comprises 40 A350s, 20 B787s, 10 B777-9 widebodies, 210 A320/321 Neos and 190 B737 MAX single-aisle aircraft.
And sources have told The Loadstar, the carrier plans to add some 80 freighters over the next 20 years.
Air India chairman N Chandrasekaran said the carrier was "on a large transformation journey across safety, customer service, technology, engineering, network and human resources".
He added: "A modern, efficient fleet is a fundamental component of this transformation.
"These new aircraft will modernise the airline's fleet and onboard product, and dramatically expand its global network."
According to current indications, the first aircraft will join Air India towards the end of the year, with the bulk of the remainder due to arrive from mid-2025 onwards.
The carrier is looking at a 30% market share in the to/from India passenger market over the next five years, up from 12% in the international market and 10% in the domestic market at present.
"At this stage, we are unable to comment on routing plans," Air India sources told The Loadstar, but industry sources revealed Air India would be looking at a major boost to its long-haul services.
Vineet Malhotra, co-founder and director at Kale Logistics Solutions, told The Loadstar: "Air India's fleet expansion is in trend with global airlines looking at increasing their fleet size following the rebound from Covid-19 disruption."
According to him, Air India also has plans on the drawing board to add some 80 freighters over the next 20 years to cement its freight footprint. He added: "The rapid growth in e-commerce in India is driving expansion in narrowbody freighter deployments over the near term."
The January 2022 takeover of Air India by Tata, under a government-led divestment programme, brought the salt-to-software conglomerate a fleet of 141 aircraft – 99 owned and 42 leased – with rights to more than 4,400 domestic and 1,800 international landing/parking slots across Indian airports, and 900 globally.
Since then, the group has been working, at a brisk pace, on a structural makeover for the loss-making airline.
Last week, AISATS, a joint-venture between Air India and Singapore-based SATS, won rights to build an expansive multimodal cargo hub at India's upcoming Noida International Airport.  At more than 87 acres, the project is being touted as the largest multimodal centre in the country.
Industry sources believe network expansions from Air India's fleet rebuild will also present significant growth potential for the nation's air freight industry, already boosted by government policy reforms and growing investment in new airport projects. Air India has a dedicated freight wing, known as Air India Cargo, serving some international locations and 56 domestic destinations, according to available data.
Cargo operations have become a significant revenue contributor for cash-strapped Indian airlines in the past two years, amid heavy passenger traffic declines at the height of Covid-induced lockdowns and disruptions.
"The government has shown policy directions to scale up exports," Joy John, director of sea and air freight at Mumbai-based freight forwarder Jet Freight, told The Loadstar.  "The logistics and infrastructure need to be there to handle the export growth and, as such, rising cargo capacity will help seamless cargo movements."
Mr Joy also believes that, with greater direct connectivity and belly space advantages, Air India should be able to better compete with the Gulf carriers.
Air freight capacity out of India is growing, both in terms of belly capacity and freighters – with the latter mostly in the form of conversions. Tata's fleet push has now set the stage for heightened competition and newer growth strategies among carriers.
You can contact the writer at [email protected]