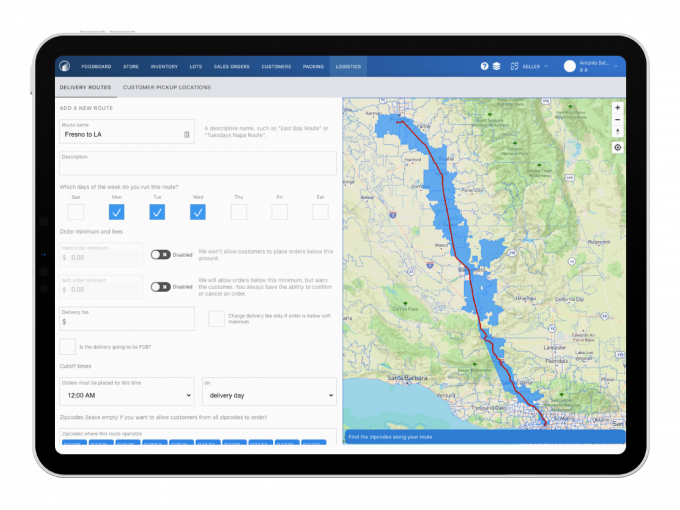 Perishable food supply chain start-up Silo has raised $9m in a second fundraising.
In a little more than 18 months, the San Francisco-based firm has developed a cloud-based platform for growers, distributors and suppliers in the perishable food system, with tools based on machine learning technology that automate operations and manage relationships for buyers and sellers.
The company has focused on the US domestic market, mostly on the west coast, but co-founder and CEO Ashton Braun told The Loadstar this week the new investment would allow it to start working on international shipments.
"We have partners now helping us to understand how the business works and we will build the capability for international shipments into the platform in the coming months.
"There is food waste at every level of the supply chain and everyone is looking to get smarter," he said.
However, he added that the more immediate future would see new offices in New York and Los Angeles and engineering staff hired to support the development of financial services and logistical tools.
"Eliminating inefficiencies in the food system is crucial, especially in these uncertain times. We're thrilled to have the support of an amazing group of investors to help us grow Silo's business to new categories and markets," said Mr Braun.
The funding round was led by Andreessen Horowitz (a16z), with additional participation from existing investors Initialized Capital and Haystack Ventures. Anish Acharya, a general partner at a16z who focuses on financial services, has joined Silo's board.
He said: "The market potential for an innovator like Silo to reduce waste and improve margins is enormous, and we're excited to support its efforts as the system of record for food distribution in the United States.
"Silo is well-positioned to scale beyond the west coast to help more customers modernise and transition their operations from pen and paper to software," he added.