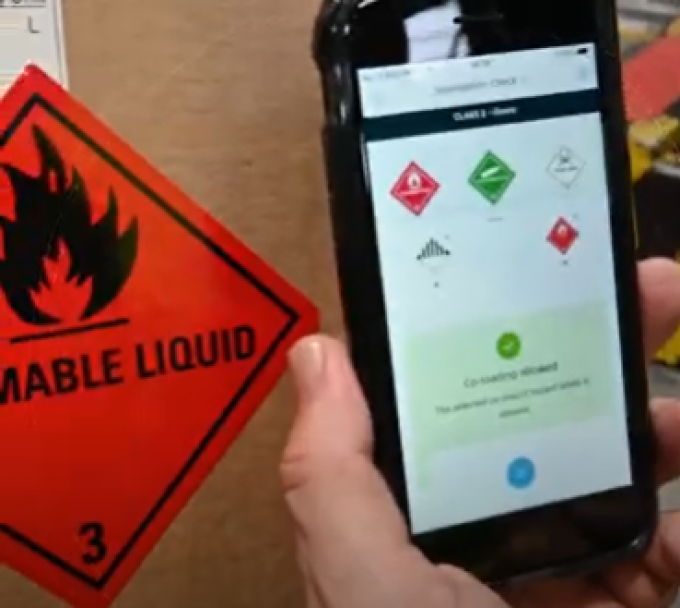 AF-KLM Cargo has launched a new app, available free to everyone, which helps cargo co-loading segregation checks.
Cargo Toolbox now includes the co-loading instructions app, which uses machine learning to recognise symbols, enabling warehouse staff to properly and easily co-load according to IATA standards.
"In this way, KLM Cargo hopes to improve safety throughout the cargo chain, addressing key compliance and safety themes," said Kester Meijer, director operational integrity, compliance & safety.
"This can only be achieved together with the entire cargo community, which means handling companies as well airlines. It doesn't matter who you work for," he added.
"We believe it is important to get knowledge out onto the work floor as quickly and clearly as possible, without having to consult manuals that are often heavy and complex. The manuals containing relevant information aren't always in easy reach, which is why we came up with the app."
The app joins KLM's Mr Beam app, a tool for pallet builders. Next in the series is expected to be a 'lost and found' app, to help staff determine the status of any packages "drifting around".
"Simply scan the barcode sticker and get the information you need," said Mr Meijer.
You can download the Cargo Toolbox app from Apple's App Store or Google Play, which will automatically select the correct language, and meanwhile watch a very short introductory video here.