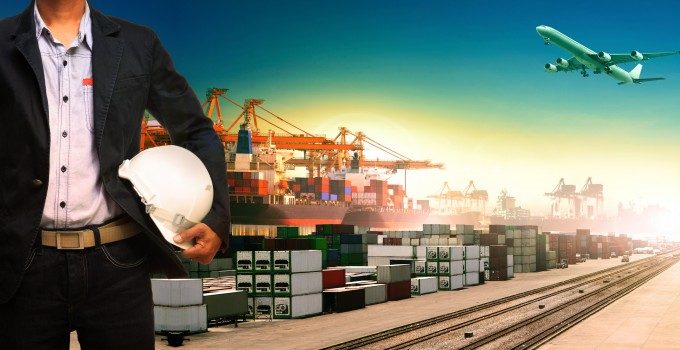 Africa is the latest destination for air cargo. It is hungrily eyed by carriers the world over searching for growth in otherwise lacklustre markets – the continent is "buzzing" – as is the Air Cargo Africa event in Johannesburg this week.
But at the opening dinner hosted by Swissport, the talk wasn't of markets. Nor was it of the extra capacity coming into Africa, and neither of the perishables or oil and gas markets. No, all the chat was about Emirates – or more precisely, who will be taking the top spot when industry leader Ram Menen retires in June. Even Oscar Pistorius was mentioned less.
Speculation over his successor has reached dizzying proportions. One name in the frame – at least in the industry's mind – is Oliver Evans, current chief of Swiss Wold Cargo. Most industry watchers think he is best placed to take on the world's largest cargo carrier. But would he leave the mountains for the desert?
And what of Michael Steen? "Too expensive," said one source. "Emirates couldn't afford him."  Neel Jones Shah, former head of Delta Cargo; Uli Ogiermann, now boss at Qatar Airways Cargo; Nick Rhodes of Cathay Pacific – all the big names were mentioned.
But, say those well-placed to comment, Emirates may not pick the names the industry knows so well. An internal promotion or a well-connected Emirati seem to be the most likely options, and the likely reason for the silence emanating from Emirates. Because, as Mr Menen has previously said, the team is already in place – SkyCargo works like clockwork and the processes are there.
But that leaves idle speculation focusing on two issues. Firstly, will its dream team stay together? Only if the new boss is able to maintain the same environment that Mr Menen has created.
And secondly, where does that leave the industry as a whole?
With a great big hole, say most people.  The consensus is that the world's leading cargo carrier should have a well-known boss; someone who works for the greater good of the industry, as well as for their employer.
Perhaps that is the only way to balance out the fear that rival carriers have of Emirates and its ever-growing widebody fleet; for its distortion of the traditional model and market.
These not inconsiderable challenges are easier to bear if the boss of SkyCargo also is a man like Mr Menen. The problem will be finding that person.