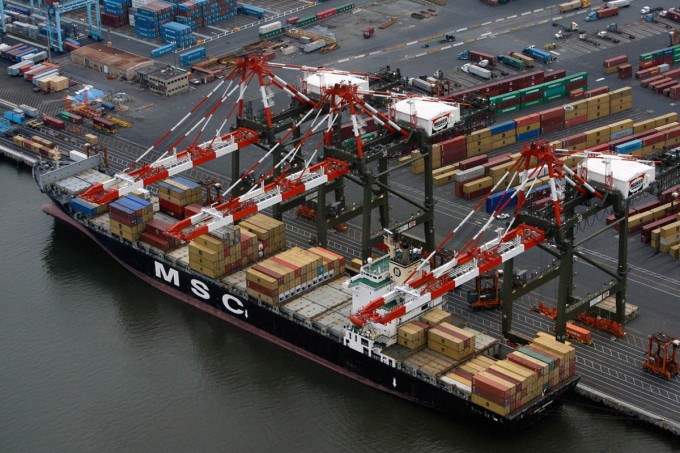 In its case against home decor manufacturer MCS, Switzerland-based shipping line MSC has questioned the conflicting requirements of US and Swiss law over documents required for 'discovery'
Last year's complaint by MCS to the US Federal Maritime Commission (FMC) included claims that MSC and Cosco had acted illegally by colluding with other lines and not meeting their contractual responsibilities. It has since withdrawn the claims of collusion.
Cosco has settled with MCS, but MSC said it would vigorously defend itself against the shipper's claims.
The shipping line had been required to send documents relating to the complaint by 29 August, however, it failed to supply the 'discovery' documents, according to the FMC and, instead, filed a motion on 26 August for an extension. Then, on 6 September, it suggested that providing the necessary evidence would breach Swiss law.
As a result of MSC's failure to produce the documentary evidence, MCS has called for a default ruling against the line.
The shipping line argues that it needs more time, to work with the FMC and Swiss authorities so it can abide by the law in both jurisdictions.
According to MSC: "By its terms, the judge's order concerns a discovery dispute and not the merits of the case. Swiss law prevents MSC from producing certain documents without proper authorisation from the Swiss authorities."
Furthermore, the carrier argued: "MSC does not believe there is a basis for a default judgment and has filed, on 22 September, a response to the judge's most recent order."
MSC added: "This is a contractual dispute; there are no claims of collusion. MCS Industries entirely abandoned all of its unsupported claims of collusion when it amended its complaint last year. The claims that MSC did not meet its contractual obligations are likewise meritless.
"MSC has investigated the matter and has concluded that MCS Industries' difficulties with its cargo bookings arose from errors and communication issues between MCS Industries and third-party intermediaries, and not from any wrongdoing by MSC. Accordingly, MSC will continue to defend this case vigorously."
But MCS rejected the line's response and added: "The respondent continues to argue, despite rulings to the contrary in this proceeding that, due to Swiss legal requirements, it cannot produce the discovery ordered in the 8 December 2021 motion to compel and the 29 July 2022 order requiring production of discovery, and that the Swiss court's decision that its intervention is not necessary was in error.
Furthermore, MCS believes, the line's "failure to comply with its discovery obligations are a crisis of its own making".
The case continues.