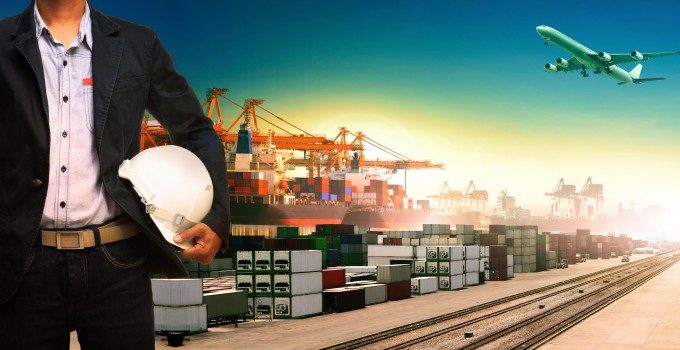 The whole-hearted move into e-commerce looks to have been the right one for Aramex, which has continued to hit its targets in the first quarter of 2019.
Both revenue and profit climbed 4% year on year, to AED1.2bn ($320m) and AED108m, respectively, as cross-border express volumes surged 22%.
Chief executive Bashar Obeid said: "We continue to benefit from the healthy growth in global e-commerce volumes.
"Our key priorities this year are to continue to invest in upgrading service levels across all our core markets, while progressing aggressively in executing our digital transformation.
"This will help us boost operational efficiencies to cater for rapidly changing e-commerce business requirements, including faster shipping and delivery solutions at lower costs."
However, Mr Obeid sounded a note of caution "in the face of growing pressure on international express margins", which he put down to "lower and more competitive pricing".
Margins for cross-border activity were recorded as being 2.2% down on the same period last year, but the division reported a 7% uptick in revenue, which surpassed AED533m.
Its earnings report noted: "This performance is mainly attributed to the continuous growth in cross-border e-commerce. We registered double-digit growth across most of our markets, mainly Turkey, Asia and North America as volumes surged by 22% in Q1 2019, yet lower margins prevailed."
On the domestic side of the express business, revenues were down 3% to AED257m, which it put down to "strategic restructuring" in India as well as currency fluctuations.
Freight forwarding revenues were reportedly stabilised at 1% up to AED287m, while its integrated logistics and supply chain solutions surged ahead 23% to AED85m.
"[This division] had a great quarter, thanks to capitalising on increased in demand for those services, especially from regional retailers aiming to boost their online sales," said Mr Obeid.
"The fast-changing landscape means we'll have to grow market share by being competitive with our pricing, more efficient with our offerings and excelling at the quality of our service.
"We will carry on investing in automation and other technologies as part of our digital transformation roadmap to improve operations and enhance overall customer experience."