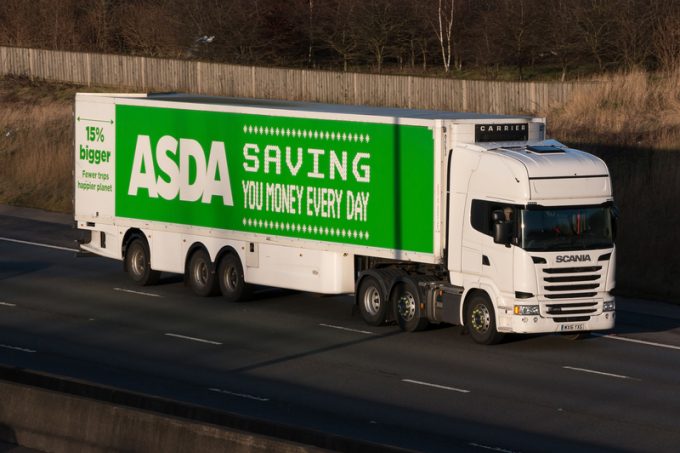 EV Cargo's cold chain subsidiary, EVCL Chill, has declared bankruptcy, with accountancy firm PwC appointed administrator.
The company employs 1,092 staff and operates 374 trucks and 432 trailers across six distribution centres, supporting food distribution across the UK for major food retailers such as Sainsbury's and Asda.
In 2020, it earned revenues of £167m ($229m) and was "cash-generative", however a combination of fewer customers and soaring driver costs this year has forced it into administration.
"EVCL Chill has struggled with a loss of a number of key customers and acute driver shortages, which, given its fixed cost base, created significant liquidity challenges," PwC said. "A number of sale options were explored but generated limited interest, and management took the difficult decision to enter administration.
"The administration does not affect the wider EV Cargo group, which continues to trade as before," it added.
PwC partner and EVCL Chill joint administrator Eddie Williams said 658 staff had been transferred to customers' operations, although the remainder were facing redundancy.
"This has been a very difficult situation and involved intense discussions with key stakeholders on an accelerated basis to get to this position. As businesses move from survival mode to recovery, the financial climate is still very volatile," he said.
"I am pleased that at least 658 roles will continue in a sector already facing many difficulties and challenges around inventory, personnel and the wider supply chain. Some vital continuity and stability has been ensured for a number of EVCL Chill's stakeholders.
"We will continue to fully support all affected staff members during this difficult time," he added.
The Unite union, which had around 500 members at the company, said the 658 employees would be TUPE'd to Sainsbury's and Asda, and "hoped some workers not covered by TUPE will be found within the Asda operation".
It claimed the bankruptcy was largely due to EVCL Chill's ownership by private equity firm Emergevst.
Unite national officer Matt Draper said: "The collapse of EVCL Chill at a time when there is huge demand for lorry drivers in particular, further calls into question the role and involvement of venture capitalists in UK industry. There is something fundamentally wrong in a system which allows the wealthy owners of a company to avoid paying for its collapse while the taxpayer has to pick up the pieces.
"EVCL Chill workers have lost their jobs without warning through no fault of their own, and Unite will be assisting its members in every way possible in coping at this difficult time.
"It is likely that the EVCL Chill workers employed on its supermarket contracts will be transferred directly to that employer. The rest will have a far more uncertain future – but this is a highly distressing and stressful time for all workers at EVCL Chill," he added.
Helen Wheeler Jones, PwC joint administrator, added: "We will also continue to liaise closely with customers on the key IT and transport requirements needed for them to fulfil orders, alongside other priority stakeholders, including HMRC."