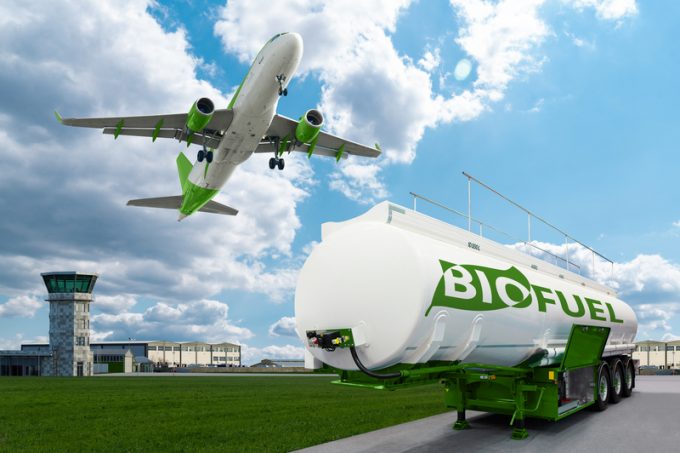 Large forwarders are driving environmental change in air freight, with more carbon-neutral flights available to shippers with deep pockets.
Kuehne + Nagel today announced an agreement with American Airlines (AA) to use more than 11 million litres of sustainable aviation fuel (SAF) to enable its customers to enjoy carbon-neutral flights.
The amount is not game-changing, but is a step in the right direction; 11 million litres will enable a 787-9 to fly 25 times around the world, or a 777 freighter to fly 12 million kg of cargo from London to Dallas.
K+N will buy the fuel from AA and offer it to customers "prepared to pay a premium for the SAF option", said a K+N spokesperson.
"As the standard air freight rate already includes the conventional jet fuel kerosene, the option 'SAF usage' comes with a premium per kg, or a premium per litre of SAF used. As we want to promote SAF usage and facilitate transition to carbon neutrality, we are building an attractive offer for our customers."
SAF costs two-to-three times more than traditional jet fuel – meaning even that the recent fuel price rises, 33% in the past year, will not help.
Lufthansa Cargo has done a similar deal with DB Schenker for a series of regular flights. The carrier's CEO, Dorothea von Boxberg, revealed last week that while DB Schenker was hoping to find customers that would pay the extra for a carbon-neutral flight, the forwarder must pick up the bill if customers were not willing.
In January, K+N, which aims to be carbon-neutral by 2030, announced an agreement with Air France-KLM Cargo to launch a carbon-neutral freight lane between Los Angeles and Amsterdam. AF-KLM, meanwhile has started a programme to encourage customers to invest in SAF, which need to scale up production. KLM and partners are set to open a SAF plant in the Netherlands in 2023.
While some shippers may welcome the pricey but sustainable fuel, other forwarders are already baulking at telling their customers about the slew of fuel surcharges that are starting up again: yesterday, Lufthansa Cargo became the latest carrier to raise its fuel surcharge rises.
"They will only go one way now," said one forwarder last week. "They will all jump on the bandwagon for sure, it's an additional revenue stream. They probably all hedge, and bought fuel when the market was mega-low last year, so it's a real little earner."
But Ms von Boxberg said Lufthansa Cargo did not hedge. "Our customers buy in a short time frame, so we can closely steer the prices to current fuel prices."
The passenger arm, however, does hedge as customers can book a long time in advance.
"The market is a fairly rational one," she said. "When fuel prices go up, rates tend to go up, they are strongly correlated. But fuel prices get absorbed – maybe they eat into the net rate. The perishables sector increases prices the least, there is not much elasticity."
While there is burgeoning demand for sustainable aviation fuel – which could grow if jet fuel prices continue to rise – there is still some way to go before it is commonplace, with several large airlines, including Qatar Airways, still not quite ready to invest.