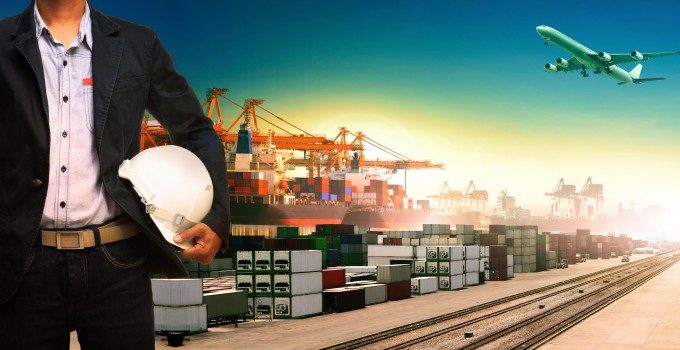 The 2M alliance of Maersk and MSC has followed the other three east-west vessel sharing alliances by removing one string – the AE9/Condor service – from its Asia-North Europe menu as peak season demand remains weak and spot rates tumble again.
The Asia-Europe components of the Shanghai Containerized Freight Index (SCFI) shed $193 per teu for North Europe and $218 per teu for the Mediterranean this week, following losses of $276 and $240 per teu respectively in the previous week.
In the space of a fortnight the SCFI has given back more than the one-week $400 gain it made from the 1 August Asia-Europe general rate increases (GRIs), and the indications are that worse is to come for the carriers.
Despite the obvious market weakness – exports from China fell more than 8% in July compared to the same month of last year – container lines persist with their monthly pantomime of $1,000 per teu GRIs.
Data released by Container Trade Statistics (CTS) yesterday for June confirmed that ex-Asia volumes are alsomst uniformly down on 2014.
"In the vital Asia-Europe trade, containerised exports contracted by a sharp 7.6% to 1,274,900 teu from last year with demand suffering in a generally uncertain operating environment. This is the fourth consecutive month where Asian exports to Europe have declined based on an annual comparison. Exports from the top eight Asian countries contracted by 7.9% year-on-year, and from China alone exports declined by 8.5%," it said.
This week saw OOCL ($1,000) and CMA CGM ($950) announce 1 September GRIs, following Hapag-Lloyd and NYK the week before, which proposed similar hikes.
As the months progress, the prospect of a carrier obtaining anywhere near a $1,000 rate increase on this troubled trade seems increasingly remote, and suggests the GRIs are being announced for show, or to placate nervous investors.
Meanwhile the CTS freight rate index for the route fell to its lowest level for six years, the analysts said: "The Asia-Europe CTS price index, which monitors both spot and contract freight rates, dropped by another nine points to 47 and it is the first time the index in this trade has dropped below 50 since June 2009."
Maersk Line chief executive Soren Skou said he expected the market to "remain weak", although he argued the carrier's business model had been built to remain profitable, "despite fierce competition, falling rates and wavering demand".
"We expect – with continued overcapacity – rates to remain under pressure," he said adding, "we will continue to actively adjust our network, hereunder reduce capacity, to match the market demand."
It is an interesting statement by Mr Skou, not least because of the announcements yesterday from Maersk and MSC that the 2M are to axe their respective AE9/Condor loop from 14 September.
In June the 2M partners announced a capacity downgrade of the AE9/Condor service from 9,500 teu ships to 6,500 teu vessels, a first sign from Maersk and MSC that they had deployed too much capacity on the route.
The weekly nominal 9,500 teu of capacity being withdrawn by the 2M was in fact greater on some weeks as the loop also included one 13,000 teu and an 11,000 teu vessel.
This admission of too much capacity on Asia-Europe was also conceded by Maersk Group chief executive Nils Anderson during the second quarter results presentation yesterday, when he said that Maersk Line had "overestimated the market growth" between Asia and Europe and had "grown capacity ahead of demand".
There must also be a concern for Maersk as the overcapacity situation worsens on the route that it will lose even more of its better paying contract cargo as it is forced to tap the spot market for a greater ratio of its volume.
The coming weeks will determine whether the 2M's decision to join its rival alliances in pulling an Asia-Europe service will steady the market and reduce the acute freight rate volatility.