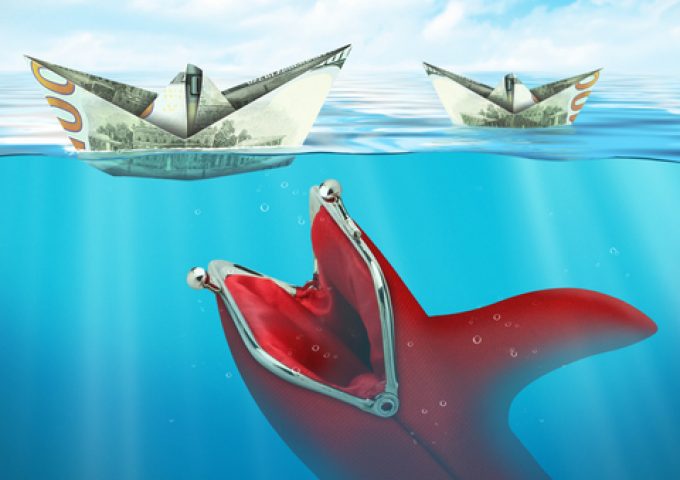 The "mind-boggling profitability" of the container lines has led to industry questions on how they will spend their buckets of cash.
But Randy Giveans, senior VP equity research at Jefferies, revealed to The Loadstar Podcast  what one carrier, Zim Lines, is planning to do with its money.
Noting that Zim's ebitda guidance effectively doubled from the first quarter to the second, between $4.8bn and $5.2bn, he said the numbers were "mind-boggling".
"It's an incredible earnings infusion," he said. "In March, we thought rates were toppy … but now the lines are making money hand over fist."
So, where will it go?
"It's a good problem to have. Zim has been saying a couple of things: it wants to de-leverage its balance sheet; and has also pre-paid a lot of expenses; it's signed another five vessels on long-term charter; and has 25 vessels on order. And it is paying early to reduce ongoing charter rates."
He added that other cash was to be used on equipment – Zim doesn't have ships, but it does own containers – "and there are also some small bolt-on M&A acquisitions it could do".
Lastly, he said, Zim "has lots of cash set aside for dividend payments of between 30% and 50% of net income for full-year 2021".
"So a lot of that cash, $900m to $1.5bn, will go to shareholders." And then, of course, there are share repurchases.
Shippers, however, would prefer the cash to be invested in the industry.
"Decarbonising the industry is something shipping lines need to spend this money on," Global Shippers' Forum director James Hookham told The Loadstar Podcast.
"Given the windfall profits, I hope it's the last we hear of a need for support to do research and development. The profits made will easily fund this kind of activity, it's an obvious use of the cash.  And that's shareholders funding R&D, rather than cashflow via customers. That would be good."
And it's not just the lines awash with cash.
Mr Giveans added that in the ship leasing market, rates had gone up every week for the past 61 weeks, and te lessors "continue to make accretive second-hand purchases".
For more on how the wealthy lines might spend their money, listen to the latest Loadstar Podcast.