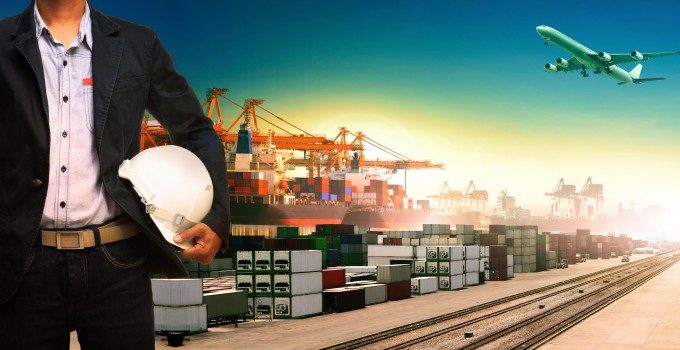 While much of the world has suffered tumbling trade and transport volumes during the global economic crisis, many emerging economies like the Middle East have held up well. This has brought into sharper focus the potential for such regions to become drivers of growth in global trade now and in the future.
According to Mohammed Esa, the Dubai CEO of major 3PL Agility, we are now seeing the emergence of a new Silk Route as the Middle East emerges as a new hub of international trade.
Speaking yesterday on the sidelines of the TOC Container Supply Chain Middle East conference in Dubai, Mr Esa told The Loadstar that logistics service providers and transport companies must prepare to evolve and adapt to "profound changes" in the coming years.
There have been a number of catalysts for growth between emerging markets, such as the elimination of trade barriers and increasing household buying potential. Mr Esa explained: "Almost 60% of about one million households that make more than $20,000 a year will in the next 15 years be living in the developing world. If you think about population growth and where it is coming from, we're expected to be at about nine billion people by the year 2050."
But he emphasised that the single most important factor driving growth in the Middle East is its massive infrastructure investment, with oil prices and economic diversification creating a boom of airports, ports and railways connecting the region, as well as schools, hospitals and other infrastructure.
"On average, emerging economies have outpaced developed ones by a margin of about three to one," he said. "The Economist Intelligence Unit says that by 2015, almost 41% of the world's GDP will come from countries that are currently defined as emerging markets.
"Over the next five years, two thirds of economic growth will come from this region, from the emerging markets. Even in the most pessimistic scenarios for global growth, the emerging markets are going to outperform developed markets significantly for decades to come.
"History tells us that economies that control trade and investment corridors shape global competition. Over the past decade those corridors have increasingly been occupied by emerging markets. As a result of that what we are now witnessing is the emergence of a new Silk Route, led by China."
Mr Esa predicted that trade between Asia, the Middle East, Latin America and Africa could soon eclipse the trade between developed nations and emerging nations.
In 2009 China overtook the United States as the largest trading partner of the Middle East. "That trade alone is expected to be worth over $500bn in the next 15 years and last year the Asia-Middle East trade was worth over $400 billion," he explained.
"Ten of the top 15 trading partners in Asia Pacific come from within the same region and roughly a third of the £15 trillion of world trade that takes place today is conducted between emerging and developing economies."
He warned that these "profound trends" have far reaching implications. "Changes of this dimension will call for a response that is strategic – long term and with visionary thinking. Companies will have to rethink every aspect of their operations, including but not limited to product portfolios, research & development, marketing, supply chain management and talent development."
He added that emerging markets will have to become central to companies' planning if they want to compete, but he also warned that emerging markets are much higher risk than developed markets.
"The obstacles that some of us have seen over the years could include political instability like the Arab Spring, complex regulatory procedures, language, cultural values and logistics infrastructure, which is so different in emerging economies. So a one-size-fits-all strategy does not work across the region.
"It becomes very important for companies to partner with the right service providers who are equipped to deal with these stumbling blocks. And those services providers and partners could be port operators, carriers, shipping lines, airlines, forwarders – everyone has a role to play."
Mr Esa argued that logistics service providers and transport companies are a key component in development of international trade.
"We are a key enabler," he said. "It is important that we continue to evolve and adapt to these changes and stay abreast of changes that are happening in infrastructure, regulation, legislation and keep our customers in the loop.
"Having a global footprint with local resources and knowledge in these countries is very important to overcome potential obstacles.
"Given the trends of this past decade one thing is clear; emerging markets are not just growing rapidly, they are finding opportunities to grow through trade and investment with each other."
The Agility chief believes these developments present a unique opportunity in the Middle East region. "How we respond and take advantage will have a profound impact on all of our businesses in the years to come."