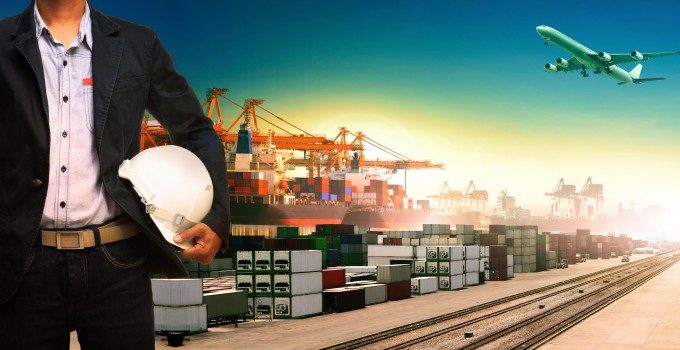 Russian-owned AirBridgeCargo (ABC) has said it would still be interested in taking over Dutch freighter operator Martinair if cash-strapped Air France-KLM wished to sell.
Robert van de Weg, VP of marketing and sales of ABC, says his company pursued an acquisition 18 months ago, but the Air France-KLM board terminated the talks.
"Our interest in Martinair is still there," he told Dutch publication Nieuwsblad Transport. "If the possibility arose, we would be interested to pick up the contact with KLM."
Mr van de Weg, a Dutch national who had former management roles at KLM and Cargolux, said Martinair was still "a great company with a very good reputation in the global air cargo market " and that it would be "a sin" if the company disappeared.
Martinair's north-south connections from Europe would make "an excellent addition" to ABC's current network, he added. Amsterdam is already a major hub for the Volga-Dnepr subsidiary and Mr van de Weg said: "The location of Schiphol is of great value to us."
However, he did not wish to elaborate for The Loadstar, commenting only: "We are not in talks with AF-KL. There is nothing much more to say on it."
AF-KL is reducing its freighter fleet to five. Martinair is phasing out its fleet of six MD-11Fs by June next year. It will continue serving destinations in Africa and the Americas from Schiphol with three B747-400Fs, leased from KLM and still in KLM livery, while Air France will operate two B777-Fs based at Paris CDG.
In a recent interview with Nieuwsblad Transport, Martinair said it was open to a conversation with any party that could help it survive.
However, Bram Graeber, executive VP of AF-KL Cargo, appears to have ruled this out for the immediate future, commenting in a written statement: "We are resizing our freighter exposure, aimed at securing a role for a limited number of freighters in our network. There is no plan at this point for selling or partnering Martinair, and I do not expect this to change for the time being."
An insider told The Loadstar: "Everyone knows that the three [Schiphol] freighters will soon become zero, but, on the face of it, KLM would not want to sell because they don't want more competition."
Saudia Cargo was in negotiations to acquire Martinair at one stage, but KLM set the price unrealistically high, he said.
"All Saudia would have got was contracts on three old 747s. Landing rights are owned by the Dutch state, not by KLM, and there is concern in government about free access for Middle Eastern carriers."
And the European Commission would doubtless have concerns about a non-EU carrier – particularly, in the current political climate, a Russian one – acquiring a stake in Martinair.
"There are ways to bypass the rules, but it's not easy to show you are completely independent and not dictated by Russia," our source said.
It may be significant that Volga-Dnepr Group has formed a new UK company, Cargo Logic Management, registered at Stansted Airport, but with Amsterdam-based Volga-Dnepr Logistics BV as sole shareholder (see The Loadstar, 14 July).
The source added: "ABC has a lot of freedom, and rights to all the US destinations it wants, but it wants to focus on Latin America, get into the flower markets and operate direct from Asia to the Netherlands. As a 100% Dutch airline company completely separate from the Russian mother company – AirBridge Europe or AirBridge The Netherlands – they could do something with all those freighters they ordered at the Paris Air Show."
He even speculated that a Dutch arm of ABC, which last week reported 17% growth in volumes in the first half of the year, could re-deploy some of Martinair's currently under-utilised employees.
"Martinair has 250 pilots but only needs 35. They say they want to be 'part of the KLM family', but KLM would prefer to offer opportunities to its own trainees."