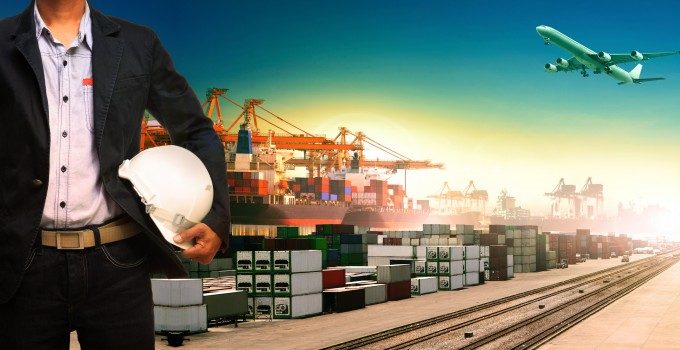 Volga-Dnepr Group has formed a new UK company: Cargo Logic Management.
According to records at Companies House, the private limited company, registered at Stansted Airport, was formed on June 23, with Amsterdam-based Volga-Dnepr Logistics BV as the sole shareholder. Alexey Isaykin, V-D's president and founder, is the sole director.
The incorporation document does not specify the objectives of the company, beyond  "realisation of activity on expansion of market of goods and services in aviation".
However, sources in the UK indicate that the airline – or rather its subsidiary, AirBridgeCargo – is eyeing routes for a 747-8F, between Manchester and the US. It has taken on several of the staff which were recently made redundant from Global Supply Systems (GSS), the former operator of British Airways World Cargo's freighters.
Well-placed sources suggest that it will be some time before routes are finalised. Civil Aviation Administration records show that none of the Volga-Dnepr Group companies, nor Cargo Logic Management, currently has a UK aircraft operating certificate. However, a company named Cargologicair, at the same address, applied to the CAA for a UK Type A operating licence and route licences last month.
If a UK subsidiary airline or service does materialise, it could go some way towards explaining why Volga-Dnepr Group signed an MoU for 20 747-8Fs at the Paris Air Show in June.
Meanwhile, the number of employees at GSS fell from 125 at the end of 2013, to 44 at the end of 2014, with many of those thought now to be employed by Volga-Dnepr. In June, Atlas Air World Wide, which had been a 49% shareholder of GSS, took the remaining 51% the company.
Under EU rules, US companies may not own more than 49% of an EU-registered airline. GSS's AOC was revoked, at "the licence-holder's request", on March 26, paving the way for Atlas to take control, buying out the GSS Employee Benefit Trust's 51%.
It is not clear what Atlas plans to do with the company now it is unable to operate aircraft. GSS made a loss of £1.7m in 2014 on turnover of £39.9m, down 48% on the previous year.
According to documents filed with Companies House last year, GSS was leasing two 777Fs on behalf of Atlas's dry-leasing subsidiary, Titan, which are, however, owned by Atlas. GSS appeared to be used by Atlas to collect receivables and to pay creditors, and one source indicated there was likely a tax benefit in using GSS.
Volga-Dnepr and AirBridgeCargo were not available for comment.