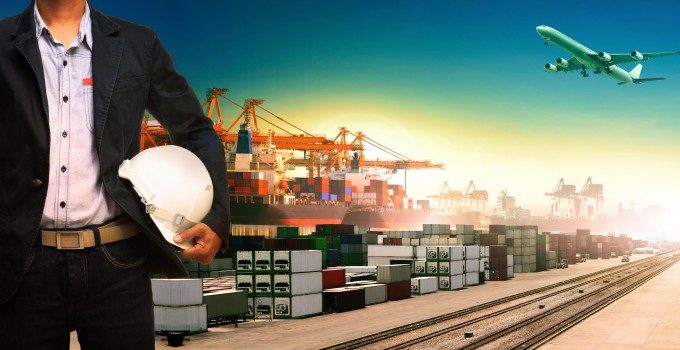 It must be the season for it. The latest news on air cargo management changes is that Robert Song, vice president Asia and Pacific region, has suddenly left AirBridgeCargo after seven years at the Russian carrier.
It's said that ABC had been struggling in China, where it operates routes to Shanghai, Hong Kong, Beijing, Zhengzhou, Chengdu and Chongqing. But intensified competition from the Middle Eastern carriers, falling volumes and the high cost of operating freighter aircraft have begun to take their toll, a source told The Loadstar.
Mr Song is to be replaced by Joanna Li, currently general manager Hong Kong and south east Asia. He will stay on temporarily to advise Ms Li during the transition.
The Chinese market has certainly not been rosy. Cathay Pacific reported that its first half cargo revenue fell 7.6%, while cargo traffic fell 10.1%.
This is perhaps not all related to poor volumes in China itself, however. Forwarders, who are increasingly using the spot market, report that Cathay – which has also cut capacity – has managed to keep its rates higher than the market average out of China, and has thus lost some market share. Nick Rhodes, director of cargo, told The Loadstar: "Cathay's strategy during these difficult economic times is to reduce capacity (in line with demand) but to do all possible to maintain our yields."
Despite higher operating costs, all-cargo carriers are said by forwarders to be cheaper in many instances than their bellyhold rivals.
It is interesting to see that other carriers which put heavy emphasis on yield management are also suffering from declining volumes, with Lufthansa Cargo reporting that first half revenue was down 10% while traffic fell 8.5%, and AirFrance-KLM seeing cargo revenues decline 5% and traffic fall 6.5%.
But while these traditionally strong carriers are clearly not chasing market share, in favour instead of battening down the hatches, heavy competition in the Middle East suggests the carriers there are doing otherwise. Total air freight traffic was down 2.6% in the first half, according to IATA, yet Etihad saw volumes rise 21%.
The freight forwarding industry is similarly divided between those chasing market share and those merely trying to keep existing customers. One forwarder reports that it has been hard to compete on rates with Damco, which today announced that its air freight tonnage in the first half grew by a staggering 135%. Although the Danish forwarder pointed out that this growth includes the acquisition of Chinese air freight forwarder NTS, "underlying organic growth was still 42%".
But, said Remo Eigenmann, head of air freight: "We are not predominantly looking for market share. We want to grow so that we are in the top 20 global air freight providers."
He pointed out that Damco grew out of Maersk, the shipping line, and has had to work hard to create a global air freight product to match its ocean freight and supply chain businesses.
But, said one competing forwarder, Damco's strategy has been quite aggressive. "We don't want to win them all," he said.  "We are not going to chase after tonnage when there are no margins. We'll just end up in a market where the price has been driven too low. It leaves us just taking all the risk. No one is winning."