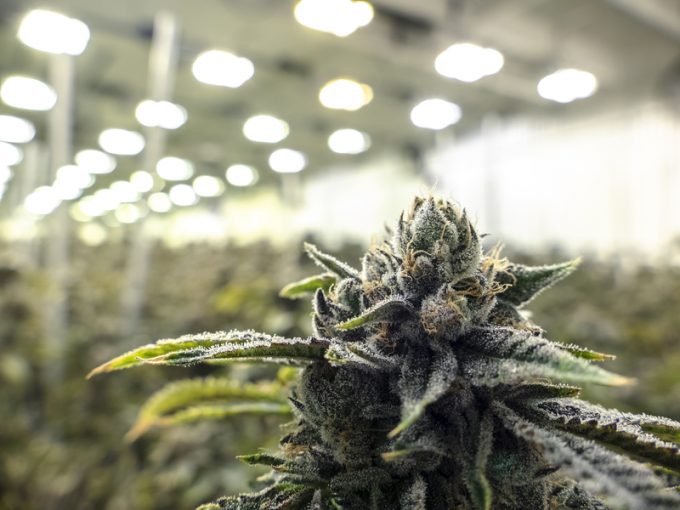 E-commerce and tariffs are continuing to deplete warehouse availability worldwide, with parts of the US also seeing space eaten up following state legalisation of marijuana. 
Commercial real estate has been experiencing a "surge" in demand due to e-commerce, vice president of marketing at Seko Logistics, Brian Bourke, told The Loadstar. 
This surge has, in part, led to Adidas to announce it would use more air freight in the next two quarters as it struggles to find warehouse space. 
"We may be seeing the retail footprint shrinking, but it is very rapidly being engulfed by warehousing catering to ever-increasing global demand for online shopping," said Mr Bourke. 
"In the US, certain states have the additional burden brought about by their decision to legalise recreational marijuana, which requires a vast amount of space." 
Since Colorado and Washington decriminalised recreational marijuana in 2012, nine other states have followed suit, with more expected. Most are on the west coast , but in all cases the legislation requires marijuana to be grown in "controlled spaces". 
"Plants cannot be grown outside, so it ends up taking up a lot of space and certainly in Colorado's case, it was not prepared for the amount of space required," said Mr Bourke. 
"And this in a market that is already seeing space shortages and price increases." 
And it is not only the cost hitting operators, with greater demand for warehousing there has also been an increased need for more staff to operate them. Mr Bourke said warehouse operators were having to compete for potential employees by raising wages, in turn forcing other industries to increase their pay. 
While the boom in demand for legal marijuana in the US may be putting pressure on warehouse availability, it is by no means the largest culprit. That title belongs to e-commerce, which Airport Industrial Property Unit Trust fund manager Nick Smith said had put a "phenomenal strain" on worldwide industrial space. 
"Customers are not only ordering more, but they want it quicker, so we are seeing a lot more on-demand warehousing opening up," Mr Smith told The Loadstar. 
"Increased populations and greater urbanisation are feeding the shortage as well, though, with a lot of industrial space being replaced by residential properties." 
In order to cope, both Mr Bourke and Mr Smith said there were increased efforts at innovation, with Mr Bourke pointing to warehouses spreading "upwards rather than outwards". 
Mr Smith notes that in the US, companies are experimenting with developing sites underground, while in Paris they are trying something altogether different. 
"You are seeing instances in the French capital of high-rises featuring a ground floor of industrial space with the upper floors either occupied by apartments or hotels," he said. "For this to succeed though, it requires the right ratio for such experiments to prove viable – in the UK that is not yet the case." 
And rising trade tensions, between China and the US, Europe and the UK, or Europe and the US, are playing a part. Mr Bourke said he was seeing customers seeking to move goods between China and the US in such a way that they can avoid tariffs. 
"We have definitely seen stockpiling in the US, and there is now so much more inventory because of the trade tariffs," he said. "I think if you look at the UK and the US, the story is pretty much the same, but the main thing is uncertainty – there may be stockpiling, but how do you really prepare? 
"In both cases [trade tariffs and Brexit] there are multiple different outcomes, it is impossible to prepare for that."