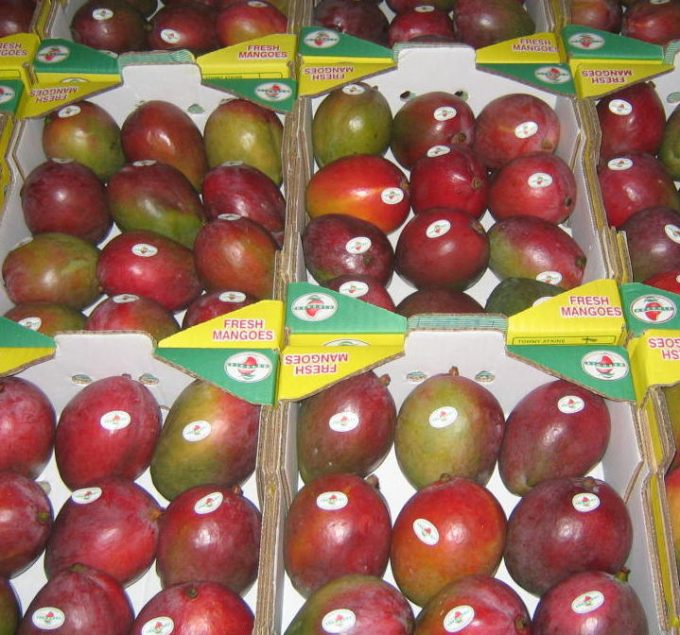 Amazon has been taken to court by a Guatemalan mango producer claiming it sold hundreds of thousands of boxes of the fruit in the US at far below market prices due to storing the goods for too long.
According to documents filed with a district court in New Jersey, mango grower Menuiserie agreed to ship 500,000 boxes of Tommy Adkins mangoes to Amazon's Philadelphia and Los Angeles warehouses in January 2014. It claims it then lost hundreds of thousands of dollars in sales after the e-commerce giant sold the vast majority of the produce far below the market price of mangoes at that point.
Menuiserie alleges that in January 2014 its representative Guillermo Fuentes met with Amazon Produce's Gilmjar Mello and agreed to ship 500,00 boxes – which came in 100 reefer containers – between April and May that year.
Amazon Produce paid $100,000 up front, then a further $1.25 per box and would pay Menuiserie a further share of the sales, according to the documents.
"Amazon Produce would promptly sell the mangoes at the market prices on a consignment basis, deduct commission of 10%, its advances and approved expenses of sale (including ocean freight), and promptly remit the net balance to Menuiserie.
"The parties also agreed that Amazon Produce would keep Menuiserie informed of all material information pertaining to the mangoes during the season, including how the mangoes were selling and the prices they were obtaining," say the papers filed by Menuiserie's lawyers.
Over the course of the 56-day shipping season, 63 containers carrying 331,728 boxes were shipped to Philadelphia and 37 containers to Los Angeles containing 193,192 boxes. However, when Amazon's reports on the goods and the sales began coming back to Menuiserie from June, the company realised something had gone very wrong.
"While Amazon Produce's reports for the early arriving containers showed that boxes of mangoes had been sold for mostly proper prices, they subsequently sent reports for the subsequently arriving containers showing boxes of mangoes had been sold for shockingly low prices," it said.
By the end of the season, Amazon had sold 494,266 boxes of the total 524,920, but while the average price per box in the Philadelphia market ranged between $5 and $9 for size 12 fruit, and between $4.50 and $8 in Los Angles, Amazon sold 145,00 boxes for $0.94 and another 160,000 for between $1 and $3.75. The remainder were sold for a variety of prices over $4 per box, with just 1,894 boxes sold for over $8.
"When Menuiserie learned about the extremely low sales prices for the vast majority of the boxes, it began investigating and discovered that, while Amazon Produce had been selling early-arriving boxes in a mostly prompt fashion, by mid-season Amazon Produce was holding onto mangoes in its warehouse for too long and usually selling them more than 14 days after arrival in the US, when the Tommy Adkins variety mangoes should have been sold within approximately nine days after arrival, resulting in deteriorated mangoes that were being sold for distressed prices, or were being dumped in the bin," the filing said.
Menuiserie also argues that the goods could not have deteriorated in such large quantity during transit from picking – which amounted to 14 and 15 days to Philadelphia and Los Angeles respectively – as Amazon's inspection records as the goods arrived showed a shrinkage of 6% of the total transported, which Menuiserie thought was still too high a proportion.
"Amazon Produce inspected boxes on arrival and determined which boxes needed to be repacked in order to become merchantable. The process of repacking involves discarding non-merchantable mangoes so that only merchantable mangoes remain, and so there is some shrinkage.
"While Menuiserie expected some level of shrinkage due to deterioration in transit, which always occurs, it was surprised to see the level was 6%. Amazon Produce had periodically sent arrival reports to Menuiserie which would grade the mangoes on each pallet from A to E based on the condition and quality. Rarely was the "repack" column checked, and so it appeared that not many boxes were being repacked, which generally speaking is a sing of merchantable quality mangoes."