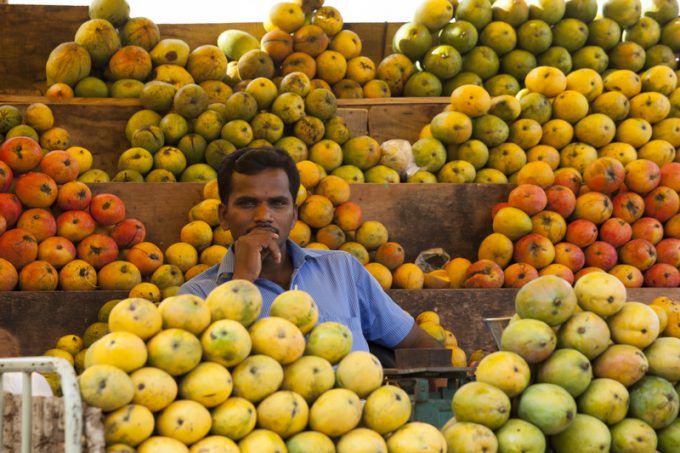 As fresh Indian mangoes begin rolling into the market, traditional fruit exporters and freight forwarders are staring at the risk of air freight capacity constraints – in an already unbalanced supply-demand environment – cutting into their shipment volume targets.  
Indian-grown mangoes, locally touted as "the king of all fruits," generally draw high demand internationally, especially in the European markets.  
That capacity pain point was voiced by Mohnish Arora, GM of perishable cargo trade at Jet Freight Logistics (JFL), a Mumbai-based niche air freight company. JFL is in the final stages of launching an in-house airline to cement its lead in the market.  
"I believe cargo capacity will remain under great pressure," Mr Arora told The Loadstar. "As the air bubble agreements, which had been in force, were removed flast month, all P2C [passenger-to-cargo] flights have been reinstated as passenger flights."  
According to Mr Arora, the fleet reconfigurations would effectively reduce the available air cargo capacity by about 50%, despite the fact that some airlines had restored passenger flights to pre-Covid schedule levels.  
Mr Arora notes that the majority of mango shipments JFL handles are shipped to the EU, UK, US and Middle East markets, largely using flight connections over London, Frankfurt, Milan and Paris.  
"We are primed to handle approximately 500 tons of mango shipments a week this year," Mr Arora said.  
According to him, as airline capacity continues to be tested, there is little reason to be hopeful that the coming weeks will yield any sort of respite from high freight rates for fruit shippers. He also noted that several airlines that had reduced their workforce during the Covid disruption now have difficulty getting back to full capacity.  
Further, added Mr Arora, the current geopolitical turmoil was only sending fuel prices northwards, thus pushing up carrier costs that would inevitably be passed on to cargo owners through fresh rate hikes or additional surcharges.  
"Given the perishability of the produce, reliable and faster transits are critical," one leading Mumbai-based mango exporter told The Loadstar. "We are hoping to substantially increase our exports, but there are headwinds looming." 
Amid supply chain challenges that look set to persist, Indian exports, by value, for fiscal year 2021-22, which ended on 31 March, reached an all-time high of $418bn, logging the fastest growth rate ever (43.5% year on year) and surpassing the $400bn annual target New Delhi had aimed to achieve.  
"Exports are now set to transform the Indian economy," A Sakthivel, president of the Federation of Indian Export Organisations, said.
"What is more important is to build on it as we will have the benefits of new free trade agreements and comprehensive economic partnership agreements and the production-linked scheme backing us."  India has just concluded FTA deals with UAE and Australia. 
Fiscal 2021-22, Indian cargo volumes via "major ports" rose 7% year on year to 719.38 m tonnes, according to provisional figures. 
You can contact Angelo about this article at [email protected]