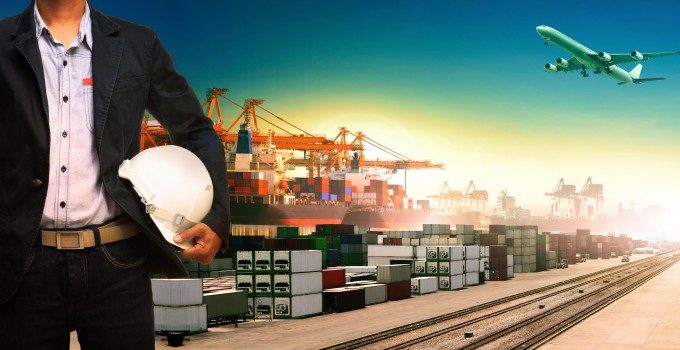 Shipping delays in Hong Kong are causing "big trouble" for local manufacturers, tying up millions of dollars in cashflow.
According to Steve Chuang, deputy chairman of the Federation of Hong Kong Industries, shippers are waiting up to ten weeks for vessel space, with freight rates reaching $15,000 to send a 40ft container to the US.
"For dangerous goods (DG) it's $25,000, and you have to wait weeks sometimes for a container or a booking," he said yesterday at a Hong Kong Shippers' Council conference.
He added: "These days, DG means any electrical product with lithium batteries. My company produces renewable energy storage products with many lithium batteries inside, so we are in really big trouble.
"We will pay whatever the forwarders and carriers quote, and yet there's still no container and we have to wait. Some carriers won't even accept DG goods, because they're doing such good business with general cargo."
Furthermore, Mr Chuang said, storing cargo at factories to wait for shipping was very costly, in terms of security, insurance and high inventory levels.
"We need to stock more product, which ties up millions and millions in cashflow, which is really big trouble for Hong Kong's manufacturers."
And their troubles don't end there: Mr Chuang highlighted Hapag-Lloyd's latest "value-added" surcharge, which has caused widespread shipper condemnation this week. He said this latest $5,000 fee slapped on shipments from Hong Kong to the US was more than the entire freight rate on the same lane back in "the good old days" of just two years ago.
"I really hope the other carries don't follow this 'creative' value-added surcharge," he added.
Mr Chuang ruled out airfreight as being too expensive to be an alternative, estimating it would cost half a million dollars to move the equivalent of a 40ft container by air. Likewise, he said, the capacity of China-Europe rail freight was still very low.
Meanwhile, port congestion in Hong Kong is deteriorating too. According to an update from FIBS Logistics, outbound shipments are currently delayed by three-to-five days, and carriers are skipping calls at the port.
The forwarder added: "Major carriers have announced blank sailings for next week and cannot release space ex-Hong Kong.
"For intra-Asia shipments, carries have implemented $100 port congestion surcharges for all inbound and outbound containers, excluding transhipment cargo. And for US and Canada services, space is overbooked until the end of August – except for premium services."
According to the Hong Kong Maritime Hub, the port handled 1.48m teu last month, down 3.1% year on year. However, total throughput during the first half of the year was 8.7m teu, up 1.3%.