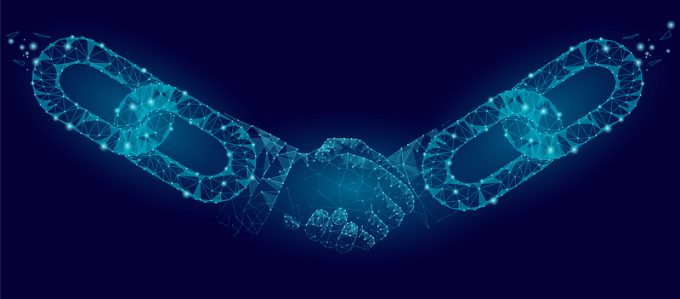 IBM has launched a new blockchain solution, aimed at improving supplier validation, onboarding and life cycle information management.
Together with Chainyard, the firm announced the launch of Trust Your Supplier (TYS) with news that some major shippers, including GlaxoSmithKline, Lenovo, and Vodafone, have already signed up to it.
Chief supply chain officer for Lenovo's Data Centre Group Renee Ure said the new platform could prove "transformative".
"Blockchain has the ability to completely transform how companies onboard and manage their supplier network. Through TYS, both buyers and suppliers will the see the procurement benefits of blockchain through reductions in cost, complexity and speed."
TYS creates a 'digital passport' for supplier identity on the blockchain network that allows suppliers to share information with any permitted buyer on the network.
By using blockchain, data sharing is permission-based, which IBM said "should" help reduce the time and cost associated with qualifying, validating and managing new suppliers.
"Traditional methods of managing suppliers often involve cumbersome manual processes, which make it difficult to verify identities and track," it said. "By using a decentralised approach and an immutable blockchain audit trail, TYS is designed to eliminate manual time-consuming processes and help reduce risks of fraud and errors."
Research firm Gartner recently claimed blockchain would track $2trn worth of goods a year by 2023, with IBM keen to onboard 4,000 of its own suppliers this year.
Third-party validators, such as Dun & Bradstreet, Ecovadis and RapidRatings provide outside verification or audit capabilities directly on the network.
Vice president of procurement at Nokia, which has also signed up to TYS, Sanjay Mehta said: "This blockchain initiative represents a great opportunity for us. Using the latest technology to address a classical challenge will be of benefit for everyone, and further increase the speed of using innovative solutions."
This is not the IT giant's first venture in supply chain blockchain technology, having jointly launched its TradeLens platform some 20 months ago with Maersk. Following a difficult start, when many questioned whether other carriers would be keen to work alongside a competitor, the platform has now got some pace behind it.