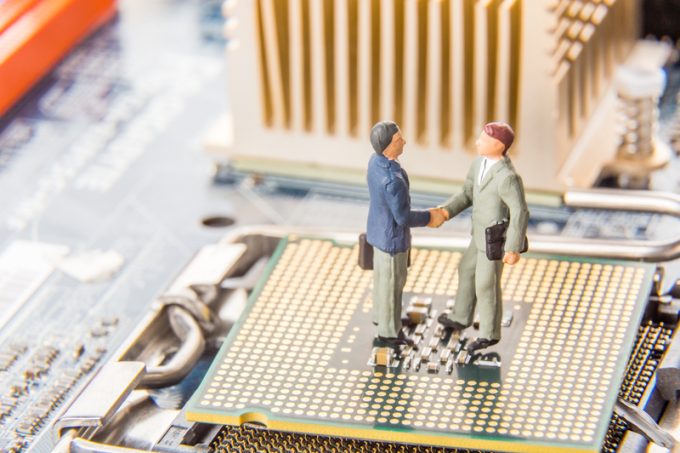 Following the demise of TradeLens this month, CargoX has initiated what it believes to be the first exchange of an electronic bill of lading (eB/L) with a competing platform, edoxOnline.
The process took six minutes to complete and consisted of using a 'transfer block', which contained the data in the eB/L, as well as 'endorsement chain' data, which verifies its authenticity.
Currently, a winner-takes-all approach among platforms has been holding back eB/Ls, according to experts. Digital Container Shipping Association (DCSA) head Thomas Bagge has told The Loadstar that exchanging eB/Ls should be "like email", in that its operating-system is agnostic – an email sent from a Mac can be opened on a Windows computer.
But OEMs have tended to prioritise being first through the door, instead of fostering interoperability with their competitors, in the hope of becoming monopolists.
As a result, to adopt eB/Ls, users would have to use one particular platform for everything – or none at all. Some evidence suggests that the industry prefers the latter. A CargoX survey in September found 45% of respondents felt interoperability was holding back electronic waybills: "difficulties collaborating with other digitally forward companies due to them running their operations on disparate digital platforms… the inability of different digital networks to speak to each other".
This latest news flies in the face of the winner-takes-all ethos. Stefan Kukman, founder and CEO of CargoX, said his aim had been to foster interoperability from the get-go.
"We support standards-driven interoperability and we firmly believe this is good for all economic operators and governmental entities participating in global trade," he said. "It is only logical that eBL platforms provide interoperability between them to avoid centralisation and market manipulation."
Alejandro Pernias, CEO of Global Share (edoxOnline) added: "The digitalisation of international trade processes and documents is our core business. We are committed to working with DCSA to help further the adoption of digital documents in international trade. Having a standardised framework that ensures interoperability will help the industry provide a better customer experience, while reducing paper and carbon footprint."
Mr Kukman told The Loadstar he had criticisms of the now-defunct TradeLens, saying it "…depended on most global shipping providers to on-board and trust the platform with all their operative data in one place, owned by a major competitor… certainly a big ask".
"It is important to know that DCSA and FIATA have led the way in building international standards that would ensure interoperability, and CargoX was among the first to provide proof of concept testing," he said. "TradeLens, on the other hand, did not wish to participate."