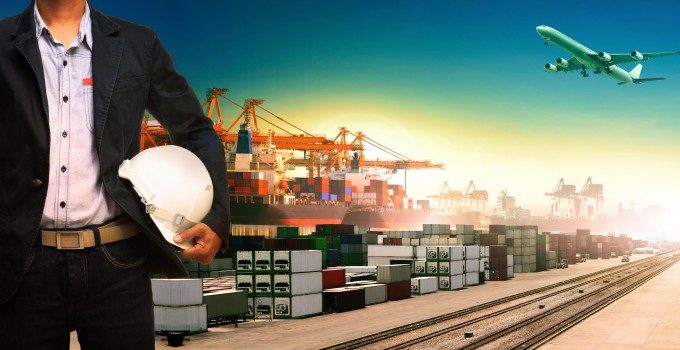 The G6 alliance members have announced that they are extending their Asia-North Europe Loop 7 service to include a call at the Polish hub port of DCT Gdansk, just months after construction commenced on a second container terminal.
The weekly service, commencing in August, is a major coup for DCT Gdansk's deepwater terminal, which will now have its second alliance customer and, importantly, six more ocean carrier customers to add to the 2M grouping of Maersk Line and MSC.
The G6 Loop 7 will now call at Rotterdam, Hamburg, Gdansk and Southampton in North Europe and Qingdao, Shanghai, Hong Kong, Yantian and Singapore in Asia.
With Asian imports to some other European ports down by as much as 7% in April, compared with the same month in 2014, the four east-west vessel-sharing alliances are urgently reassessing forward demand and the networks to serve it.
Indeed, following the 2M's vessel downsizing of its AE9/Condor service, effectively cutting loop capacity by 20%, the partners stated that the service was undergoing a schedule revision which aimed to provide a "more seasonal network" for customers.
And no doubt the accelerating growth in Poland was a key driver for the G6 grouping of APL, Hapag-Lloyd, HMM, MOL, NYK and OOCL in adjusting the Loop 7 itinerary.
Moreover, with Russian trade stymied by the nation's oil revenue collapse and squeezed by economic sanctions, Polish consumers have become the new target for Chinese manufacturers keen to compensate for slack demand into North European ports.
Terminal 2 (T2) DCT Gdansk will have 650 metres of quay and five ship-to-shore gantry cranes and is scheduled to be operational by the third quarter of 2016.
The port operator secured €290m of investment in January from a consortium of seven banks to finance the project, which on completion will boost capacity at DCT Gdansk to 3m teu annually.
At the groundbreaking ceremony in May, Poland's deputy prime minister, Janusz Piechocinski, enthused that, with two deepwater terminals, DCT Gdansk would be a "trigger for external trade development not only in Poland, but also in the whole of Central Eastern Europe".
"This reflects the growing potential of Polish importers and exporters, who are more competitive now, when they benefit from direct vessel calls from the Far East to the Baltic," said Mr Piechocinski.
Opened in 2007, DCT Gdansk ended the tradition of Poland being served by relay transhipment via North Europe's major hub ports when it was included in direct weekly liner calls by Maersk Line's AE10 service in May 2010.
Subsequently within the AE10 schedule, DCT Gdansk handled the then biggest containerships in the world – the 15,500 teu E-class Emma Maersk series and more recently their successors the 18,000 teu Triple-E Maersk McKinney Moller ships.
DCT Gdansk achieved the milestone of handling 1m teu per year in November 2013 and processed 1.2 m teu in 2014.
The new win also comes against a background of fierce inter-port competition between DCT Gdansk and the ICTSI-operated Baltic Container Terminal in nearby Gdynia. The Grand Alliance, one of the two VSAs that formed the G6, was on the point of launching a call at BCT when the global financial crisis hit in 2009, and the plans were shelved.
The interim has of course seen the deployment of much larger tonnage on the Asia-Europe trades, and DCT Gdansk could be seen as better suited for handling the ULCV class containership that has subsequently become ubiquitous on the trade.