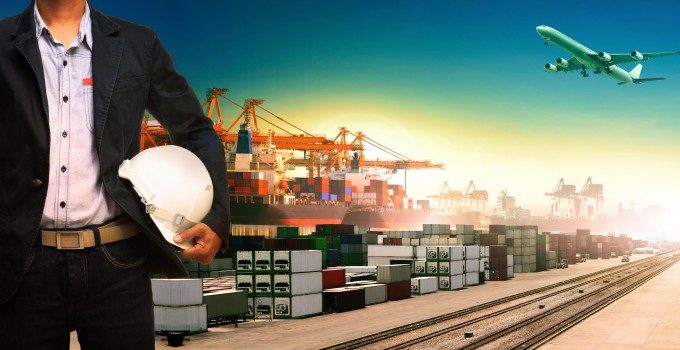 Maersk reported its second-quarter results this morning, with its container shipping and terminals divisions both showing increased profitability. Meanwhile the group's logistics division, Damco, is to be hived off into a new business unit – the Hague-based freight forwarder was one of the few AP Moller divisions to deliver a worse return  year-on-year.
Overall, the AP Moller Maersk group reported a net profit for the period of $856m, compared with $965m last year, which was mainly due to an impairment in its tanker division. Maersk Line achieved a net profit of $439m, compared with $224m this time last year and $204m in the first quarter of the year.
Despite the line's revenue declining 9.5% year-on-year,  its average freight rate declined by 13% to $2,618 per 40ft – 5.5% quarter on quarter. It reduced costs per 40ft container by 13%, or $394 per box. Total costs for the line declined by $897m year-on-year, mostly on the back of reduced bunker prices. It saved $310m from lower bunker consumption and $263m from lower bunker prices, which principally came from not running the AE5 service since October 2012 and the AE9 service since February 2013".
"There is no global recovery," chief executive Nils Andersen said, "What Maersk Line has done over the past few years is to systematically improve its competiveness, reduce costs and become more market-focused, and we have delivered significantly better results than the industry average in the last three quarters.
"Maersk Line is just doing a very good job at being competitive," he said.
In the light of Taiwanese lines Evergreen and Yang Ming reporting quarterly losses earlier this week, this seems a fair comment, especially given the way Maersk has attacked its cost structure. It carried 4.4m teu in the quarter, representing a year-on-year increase of 2.1%.
"Headhaul volumes from Asia to Europe and North America declined but was, in volume terms, compensated by increased shortsea volumes. North-south trades grew modestly, except for Latin America, which declined," it said in a statement.
Mr Andersen said that a priority for the line was how to introduce the new 18,000teu Triple-E series of vessels without disrupting trade capacity.
"We will continue to very careful with capacity management in our network. We are gradually bringing the Triple-E vessels into the Asia-Europe trade and are committed not to introduce unneeded capacity, so we will migrate smaller and less fuel-efficient vessels out of that trade."
Meanwhile, APM Terminals posted a quarterly profit of $179m, compared with $160m in the same period last year, despite the fact that volumes handled, 9.1m teu, were the same last year, as volume declines in the established markets of North America and Europe were offset by growth in emerging markets.
The launch of operations in its new terminal in the Brazilian gateway port of Santos is a major priority for the remainder of this year.
Despite the strength of its container business, the group's forwarding arm, Damco, posted a loss of $15m compared with a $15m profit last year, after it invested in a new IT system and relocated its headquarters from Copenhagen to the Hague, where it now shares a building with APM Terminals management.
Damco, along with Maersk's tug and towage business, Svitzer, Maersk Tankers and Maersk Supply Services have been lumped together to form a new division in the group, known as Services & Other Shipping.
The new division posted a combined $187m loss for the period, but Mr Andersen said its full-year target was a net profit of $500m. He added that the reason for its creation was more to do with the way that the drilling and terminals arms had been growing – previously the heads of these arms were also responsible for the smaller units, and Mr Andersen said the workload of the APM Terminals and Drilling chief executives would be too onerous if they also had to deal with companies such as Damco and Svitzer.
"It is too much to expect of the CEOs running those businesses that they can devote any time to those smaller businesses," he said.
"There are synergies [in the four businesses that make up Services & Other Shipping] because they are in shipping-related areas and the sizes of the businesses are similar, and we want to create  a dynamic environment around those businesses to get them up to higher levels of growth, returns and strategic development."
Mr Andersen added that the individual companies in Services & Other Shipping would continue to report separate results.