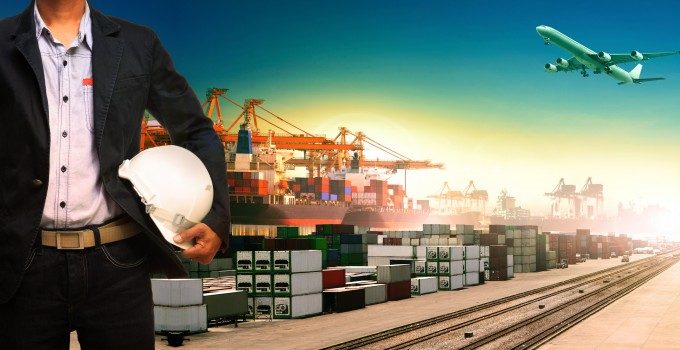 Maersk has taken another step towards becoming an integrated company by offering digital customs clearance for ocean customers. 
Its new online shipping management platform is available in seven European countries and will be rolled out worldwide by the end of the year.  
It gives customers full compliance with local customs rules online, with pricing displayed for all import and export declarations.  
"It saves our customers time, money and headaches, reducing the number of intermediaries they deal with from three or four to just one, as well as paperwork," said Vincent Clerc, chief commercial officer of AP Møller-Maersk. 
"Time saved they can then devote to grow their businesses." 
The platform will cover all types of cargo for all Maersk brands – presumably including Damco. Maersk took over Damco's customs house brokerage arm when it shifted its strategy to offer more of a one-stop shop to its customers via the shipping line.  
Maersk, which says freight forwarders make up 40-45% of its business, is said to be setting up 4PL-style operations in Asia. But at TPM in Long Beach in March, chief executive Soren Skou said forwarders had nothing to fear from Maersk's new business model – unless a forwarder only provides a booking service, he added. 
"A freight forwarder can book with any carrier, but when you deal with us you get a one-stop shop," he said. 
In February, Maersk acquired Vandegrift, a US-based customs house broker, a key component in its new strategy to provide end-to-end solutions to customers. 
Mr Skou added that the current focus of Maersk' acquisitions at the moment was on supply chain management, "helping customers manage their purchase orders at the point of origin; that's an interesting area", he explained.  
"It is perfect to book our service request only with one online platform without contacting further operational departments," said Robert Weber from the shipping department of manufacturer Neenah Gessner.
"We welcome the possibility to have all customs house brokerage documents uploaded on the internet platform (quick plus easy handling). Would be good to have one invoice handling in the future, but okay for now. The customs house broker service provided by the relevant departments is excellent." 
The product has so far been launched in Germany, France, Denmark, the Netherlands, Poland, the UK and Spain.