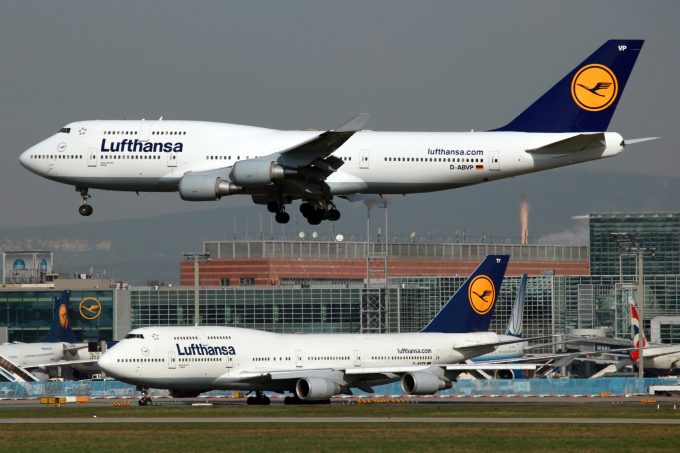 Lufthansa has banned the shipment of dry ice in its 747s to prioritise pets, despite demand from pharmaceutical shippers.
The carrier said the decision was due to a high number of late bookings for animals, which have to be kept in different places in the hold when dry ice is shipped.
The carrier said the decision was intended "to provide greater planning certainty for our customers, as off-loads of shipments with dry ice due to last-minute bookings of animals have increased in the last months.
"Passengers of Deutsche Lufthansa can check in dogs, cats and rabbits as luggage also at short notice. Live animals always enjoy highest transport priority on Lufthansa and will displace any other cargo if necessary."
The move follows a series of pet deaths during airline care.
Dry ice consumes oxygen and there are stringent rules about where animals and dry ice can be placed on a flight: animals must be stowed at a higher level and there must be a minimum separation distance.
The Lufthansa spokesman added that "various generally binding regulations now limit the amount of dry ice in the cargo holds if these also hold live animals, even if sufficiently ventilated".
One source at a major carrier said: "There have been several mishaps with live animals in the news that have had a huge impact on reputation, exacerbated by social media. So maybe some carriers have decided that it is not worth the risk."
Dry ice is typically used for pharmaceutical shipments, and the decision will leave some Lufthansa customers looking for capacity elsewhere. One major air forwarder said he had never heard of a cargo carrier banning the shipment of dry ice.
Lufthansa claims that on most of the routes operated by its 747s, which include New York, Mexico City, Chicago, Los Angeles, Johannesburg, Toronto and Vancouver, it could offer customers alternatives.
"On most of these routes there are also other aircraft bellies, such as A340s, A380s, or freighter (MD-11F, B777F) options available. Our local Lufthansa Cargo offices provide our clients with in-depth advice and booking alternatives."
Another carrier said that capacity control managed flight loads, and pets were booked depending on what else was on the flight. But, it added, "basically, it is easy to manage".