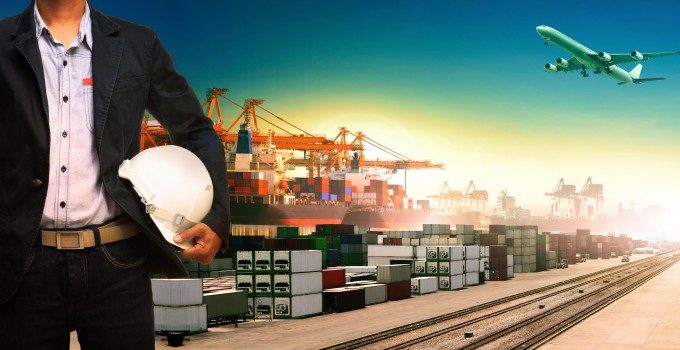 From APL to Zim – for most ocean carriers that have reported, the first quarter of 2014 has been a financial disaster, with more than $1bn of red ink spilled so far in what appears to be yet another race to the bottom for container liner shipping.
There are exceptions, of course: Taiwan's niche carrier Wan Hai turned a profit of $22m and the P3 network members, notably Maersk Line, will have operated in the black in the quarter.
However, despite Maersk, MSC and CMA CGM's economy of scale advantage over rivals, even they cannot be comfortable with the freight rate carnage that has now spread to most of the world's tradelanes, thanks to the unwarranted cascading of bigger ships.
As was evidenced by NOL's detailed Q1 2014 report, growth is there, utilisation levels are good and costs are being pared. Its subsidiary, APL, saw volumes improve 2% year-on-year; its utilisation levels were optimal at 95% and it cut the cost of sales per feu by $120, versus the same period of last year.
But on the other side of the coin, revenue declined by 4% as a consequence of its average rate dropping by 6% – hence the overall trading loss.
APL's malaise was repeated in the financial interims of its peers, and even the big P3 carriers cannot have been spared some impact to their bottom lines.
Indeed, the current obsession by ocean carriers to reduce unit costs by introducing bigger and bigger ships, while seemingly ignoring the root cause of freight rate volatility, excess capacity, should be discouraged, according to the industry's highly respected Hackett Associates  president and founder, Ben Hackett.
"Cost reduction can only go so far to alleviate this problem and, in fact, newbuildings of 18,000teu create further excess capacity as the fleet being replaced is, in the eyes of their owners, too young to be scrapped ," said Mr Hackett.
He believed the managements of liner shipping had a "poor sense of economics" and a "total lack of understanding of supply-demand curves".
"We should not encourage their hedonistic drive to build ever-larger ships," said Mr Hackett, suggesting carriers should be encouraged "to come to grips with their past mistakes".
Sound advice that seems to be falling on deaf ears, as it is "business as usual" on Asia-north Europe spot rates, according to Richard Ward at FIS Container Derivatives in the firm's weekly commentary.
He said: "Despite the recent hike in rates on Asia to north Europe, last week's reported [price] undercutting from carriers is now being reflected in the SCFI [Shanghai Containerised Freight Index]. Rates on the key route declined $114 to $1,287 per teu, whilst the WCI [World Container Index] showed a similar level this week of $2,570 per feu."
He added: "Unsurprisingly, all the major carriers have now made GRI announcements for June, with the vast majority aiming for a June 1 implementation date.
"However, the scheduled increase range, from $300 to $940 per teu, suggests that higher increases will struggle to be fully implemented."
Ben Hackett appears at TOC Europe 2014 at the ExCel, London, in the debate Europe's Regional Shipping Networks: Shortsea Shipping & the Future for Feeders on Conference Day 2, Wednesday June 25.