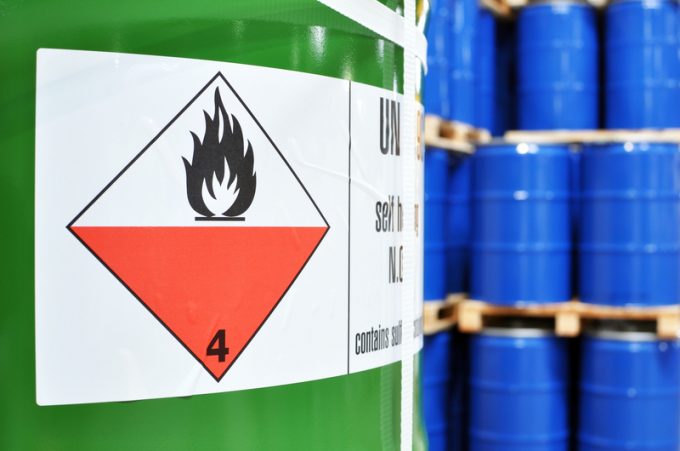 Chittagong shippers are finding it increasingly difficult to get dangerous goods (DG) import containers released as two regulatory bodies – the Bangladesh Navy and the Bangladesh Customs – remain at odds over the presence of DG containers in the port's yards.
The emerging Catch-22 situation especially covers containers carrying refrigerant and air-conditioning gases, which are considered highly dangerous, and the Bangladesh Navy has ordered that the boxes be moved directly from unloading vessels to truck chassis for direct delivery to importers' premises, instead of keeping them in the port yards.
However, at the same time the customs authority requires physical inspection of these boxes, which can only be done by opening them in the yards.
As a result of these contradictory requirements, scores of DG containers were not allowed to be unloaded from the vessels and were subsequently returned to loading ports over the past few weeks, creating a shortage of refrigerant and air-conditioning gases in the country.
Bangladesh has strong demand of refrigerant and air conditioning gases, while the DG containers, were also carrying other chemicals as well.
Container line operators have been ordered to submit guarantees to the port authority – itself on instruction from by the Bangladeshi Navy – to discharge all types of dangerous cargo with the proviso that these containers will be delivered from the port yard within 72 hours of unloading.
If the importers do not agree to remove DG containers within three days, liners should not carry DG containers from sourcing point to Chittagong port.
Ahsanul Huq Chowdhury, chairman of Bangladesh Shipping Agents' Association, requested intervention to resolve the problem in a letter to the authorities.
"Due to these types of contradictions and instructions from concerned authorities directly related to dangerous cargo, containers cannot be discharged from vessels and are either retaining on board the vessels or returning to port of loading," he wrote.
"Continuation of above situation will create negative impact among MLOs/vessel operators in accepting dangerous cargo carrying containers which will seriously hamper trade of the country," he noted.
As a result, some carriers have already decided not to carry dangerous cargo destined for Chittagong, while are pondering whether to follow suit.
CMA CGM has already asked its booking teams not to entertain any fresh/new hazardous booking for Chittagong discharge.
"Further to Chittagong Port Authority (CPA) and Bangladesh Naval Authority instructions requiring direct delivery for discharge (transshipment & import) of any hazardous/dangerous cargo unit and in order to further maintain the flow of vessels at the berth and protect the line of vessels to berth, CMA CGM will be suspending the HAZ discharge (transshipment & import) in Chittagong with immediate effect," it said in a notification.
"Dangerous cargo en-route/on water will be delivered in Chittagong provided direct delivery is properly arranged – otherwise cargo will remain on board for discharge in next port under slot operator cost and responsibility," wrote Julien Jacquot, Dangerous Goods Operation Manager of CMA CGM.
Mohammed Abdullah Jahir, director of Bangladesh Shipping Agents Association, told The Loadstar that reaching an amicable solution to help the trade is now very essential.
"The trade should not suffer. We can check how the ports of other countries are handling dangerous containers," he said.
On a brighter note for the port, with the traditional reduction of import volumes during August and September period, Chittagong has returned to being congestion-free.
Inbound vessels can now get berthing in 24 hours at most, while others sometimes berth directly upon arrival without waiting at the outer anchorage.
Other vessels need only wait a few hours at sea for tide to get enough water draft to reach jetties.
The number of dwell containers at port yards also has decreased following a lower number of vessels. Last Thursday some 32,493 teu was lying in its yards, against the total capacity of 49,000 teu.
On the same day only five container vessels and four general cargo vessels were handling goods in main jetties while five berths remained vacant.
Meanwhile, the government is considering setting up of another seaport in south-east Bangladesh's Noakhali district where the water depth is 7-14 metres.
The port, if constructed, will facilitate goods transportation in two economic zones nearby, and vessels from Dhaka's Pangaon Container Terminal will be able to easily connect to seagoing vessels for container transportation.
The port will facilitate industrialisation of the area, which is why the government has prioritised the project.
Shipping secretary Mohammed Mezbah Uddin Chowdhury said his office is working on a proposal to establish the port.