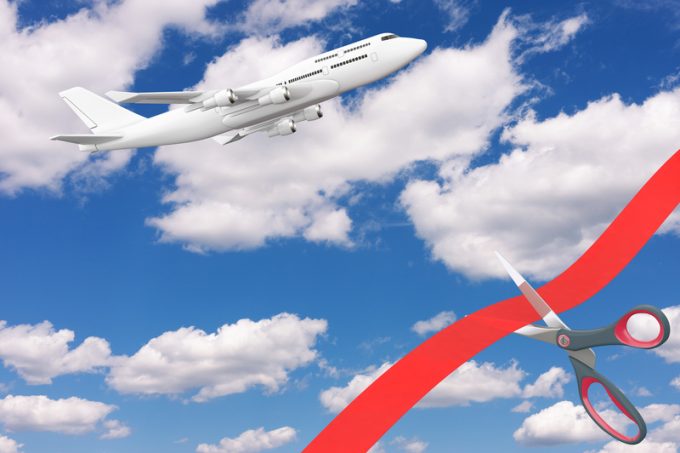 Countries should lift restrictions on air cargo operations in a bid to improve supply chain connectivity, according to ICAO.
In a series of recommendations announced on Friday, following council approval, ICAO is pushing for wider adoption of seventh freedom traffic rights for cargo operators.
The organisation's recommendation 16 states: "Member states are encouraged to consider the temporary lifting of restrictions to air cargo operations, including, but not limited to, granting extra-bilateral rights, in particular for all-cargo services, to foreign airlines to facilitate the transportation of essential goods, supplies and Covid-19 vaccines."
The recommendation "essentially asks all states to follow the lead of the Latin American Civil Aviation Commission (LACAC)) in expanding traffic rights for air cargo", said a spokesperson.
In December, LACAC set up seventh freedom rights for all-cargo flights operated by airlines in its 10 subscribing countries, an agreement that lasts till the end of this year, but is extendable for a further year.
The ICAO spokesperson said at the time he hoped it would become a model for other regions. "Africa really needs to make a similar move. Those with whom I have shared these details have been quite enthusiastic."
However, while African countries had been expected to be the next group to introduce seventh freedom rights, one source said it had been "silent", and that he couldn't explain the "inaction", other than because of "mounting problems for all of air transport in Africa".
The Caribbean is said to be another region considering a similar move to LACAC, while Asia-Pacific has "much potential", said the spokesperson.
The Latin American agreement was multilateral, so all the states needed to ratify it. Other countries have opted for unilateral decisions: both Uzbekistan and Azerbaijan have unilaterally allowed seventh freedom rights for all-cargo operations. Foreign airlines in Uzbekistan are entitled to operate all-cargo flights in Navoi and Termez airports using seventh freedoms.
China, meanwhile, has been piloting a plan to introduce seventh freedoms – in Hainan province only – for up to seven flights a week.
ICAO noted various ways in which authorities could alleviate problems in air cargo.
"Exceptional measures specific to air cargo operations may include temporarily removing night curfews or slot restrictions at airports, granting additional temporary traffic rights and/or route authorities to serve the market and allowing the use of passenger aircraft for cargo-only operations, where legally possible.
"States are also encouraged to facilitate crew changes for cargo flights, including humanitarian aid, medical and relief flights, by exempting 'key workers' from travel and other restrictions, where applicable and in compliance with international safety and employment regulations."
Cathay Pacific Cargo said last week the new quarantine requirements in Hong Kong had driven it to cut capacity.
"Demand did begin to recover towards the end of the month, but this was impacted by the introduction of the tightened crew quarantine measures," said the carrier. "These measures also have a notable impact on our capacity and therefore our tonnage carried. Overall in February, capacity dipped month on month by 23%, while load factor remained high at 79.5%."
Tiaca has welcomed ICAO's call, according to Glyn Hughes, its new director general.
"With much of the global passenger network still grounded, dedicated air cargo operations are the main route for bringing in covid vaccines and other medical supplies to a significant number of countries, particularly in Africa, Latin America and South-east Asia," he said.
"We would further encourage states to look beyond the current horizon in terms of further liberalising cargo services in the air and on the ground as an effective means to support global economic prosperity."
The recommendation is one of 20 issued by ICAO's Council Aviation Recovery Task Force.
ICAO made the point that not only could aviation support global supply chains, but it also enabled economic activity, as well as e-commerce, and should therefore be supported.
But it added: "While noting the importance to prevent shortages of essential goods and services and help reduce additional costs incurred for air cargo operations, these operational flexibilities should be in line with a state's overall risk management strategy, and be proportionate and limited in time. Governments should also closely monitor the situation and continue to prohibit operators from abusing their dominant position."