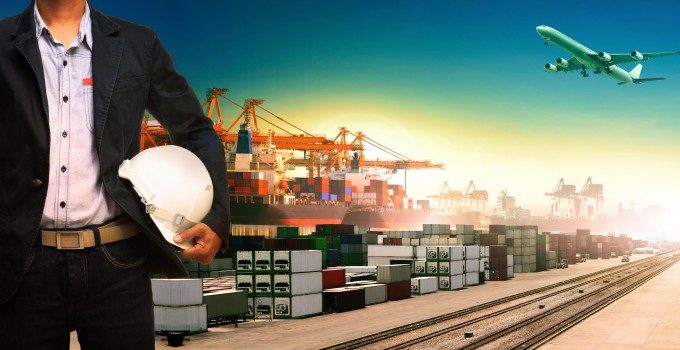 One of the world's largest retail sourcing companies, Hong Kong-based Li & Fung, is set to undergo a transformation into a major sea freight forwarder, following yesterday's acquisition of China Container Line.
Li & Fung president and chief executive Bruce Rockowitz said the purchase would, overnight, lead to a 10-fold increase in the number of containers the group handled and transform its logistics arm from one that had focused on moving cargo around Asia on behalf of US and European retailers to a global supply chain operation.
"Our logistics business has been very focused on in-country logistics around Asia – focused on moving and warehousing goods for major brands around this party of the world for US and European companies that come here.
"With this acquisition, we really bolster our freight forwarding business, which has a lot of synergies with our trading business in the sense of being able to work together.
He added that CCL controlled around 500,000teu a year.
"We [Li & Fung's logistics arm] were doing about 50,000teu per year before this deal, so this is 10 times what we do today; it significantly increases our scale in freight forwarding and basically helps us to connect Asia to the rest of the world – there are a lot of things we can do to offer a complete end-to-end solution for our customers," he said.
The announcement came as Li & Fung reported its 2013 annual results, which saw it make huge progress after several years of weakness. Group turnover increased 3% to US$20.7bn, while core operating profit rose by 70% to $871m and net profit increased by 21% to $755m.
Li & Fung's operations fall into three categories, which it terms networks: logistics; trading, ie, sourcing operations on behalf of global retailers; and distribution, its wholesale arm which is due to be spun-off later this year as a separate company and renamed Global Brands Group, headed by Mr Rockowitz.
Li & Fung's current chief operating officer, Spencer Fung, will replace Mr Rockowitz as Li & Fung chief executive.
"Core operating profit posted a strong recovery during the year, largely due to the positive recovery from LF USA's restructuring, as well as the solid performance of our European wholesale distribution business. Despite additional operating costs incurred as a result of recent acquisitions from building up our LF Asia and LF Logistics businesses to support on-going growth, the group continued to focus on improving operating efficiency and managed to reduce total operating costs through continued efforts in cost control," the company said.
Its Logistics Network reported a 30% increase in turnover to $526.3m and a 50% increase in core operating profit to $35.8m, which was mainly due to "organic gain through extending existing partnerships with customers, winning new business and cross-selling across networks".
"Our strategy at LF Logistics continues to be Asia-focused for its in-country logistics business, specialising in footwear and apparel and consumer products, as well as food and beverage verticals. This was supplemented by its international freight forwarding business for cross-border services. For the year ended  December 31 2013, over 90% of the turnover was in the Asian region," it said.
While the past two decades has seen the company earn huge revenues through linking Chinese factories with Western retailers, particularly in the garment and footwear sectors, chairman William Fung said that seismic changes in China would change that over the coming years.
"I don't think anyone realises how profound are the changes going on in China are at the moment. What China is doing is unprecedented, because one of the ways the government is going to boost domestic consumption is through raising the minimum wage by 13% per year for the next five years."
As costs in the established production regions of the Pearl River and Yangtze River deltas are increasing, he added, suppliers were migrating away, although he was doubtful whether that would result in a mass movement to inland China.
"Many of my suppliers are saying that moving inland only gives you a couple of years' breathing space, in terms of costs. Out next three-year plan is to take advantage of the relocation of production to other places, such as Vietnam, Bangladesh and Myanmar," he said.