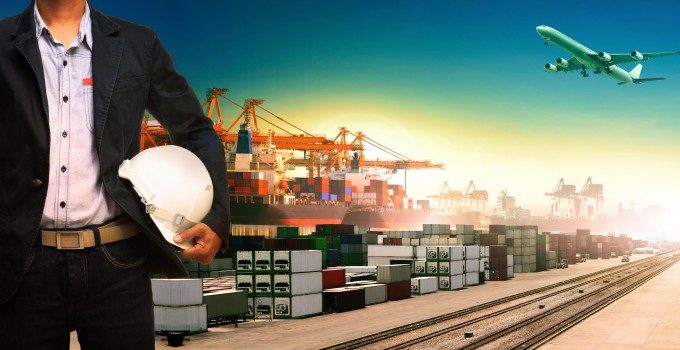 Lufthansa Cargo saw its operating profit fall 25% year-on-year in the first quarter of 2014. Announcing operating profit of €21m, it blamed continued weak demand for the fall.
"It is still quite a tough environment," said a spokesman for the carrier. "The market recovery is weak."
He added that the carrier was "cautiously optimistic for the future, in regards to the US and EU markets", but was concerned about the slowdown in Chinese manufacturing.
He said the airline was hoping to boost its market share this year in the face of continuing weak demand.
The company did see load factors rise to a market-leading 72%, indicating that its results fell on low yields. The carrier attempted to initiate a 20% rate rise at the start of last year, but cargo boss Karl Ulrich Garnadt recently admitted that the carrier hadn't made it stick, although it could have contributed to a stronger first quarter for 2013.
In January this year, executive board member Dr Andreas Otto acknowledged that the industry needed to force through price increases – a strategy perhaps not in line with the carrier's aim of increasing market share.
Lufthansa Group overall announced a net loss for the quarter of €252m – however, this was up €206m on Q1 the previous year. CEVA also announced first quarter results today with revenue down 8.9% to $1.8bn for the three months ended 31 March 2014, "as continuing weakness in airfreight and oceanfreight overall impacted Freight Management performance, where revenues decreased 11.5% compared to the same period last year", it said.
The results chime with research released yesterday by IATA, which reveals that the uptick in growth reported in March – taking volumes to near-three-year highs –  is masking the fact that volumes have essentially remained flat through the first quarter. While March figures were 5.9% up on the previous year, the majority of that growth took place in the last quarter of 2013.
"Cargo markets had a boost in the last quarter of 2013, but have now levelled off. It is a competitive industry with growing capacity chasing weak demand," said IATA director general Tony Tyler in a statement.
The analysis contrasts with WorldACD's commentary on the first quarter, which took a more optimistic stance on similar figures, perhaps not taking into account the year-end growth. It noted: "The first quarter may have established a nice spring board for the remainder of the year".
European carriers saw freight tonne kilometers rise 5.1% in March, while capacity grew just 1.3% – a trend bucked by Cargolux which attributed its 14% rise in revenues to additional aircraft. The airline reported a profit of $8.4m in 2013 – up from a loss of $35.1m the previous year.
Its CFO, Richard Forson, said: "Contrary to what most of the airlines in the market were doing, removing capacity, Cargolux introduced additional capacity and was able to successfully fill these flights."
The carrier expanded its fleet to 20 with four unexpected aircraft, two of which were on a power-by-the-hour basis, and managed load factors of 67.7%, albeit slightly depressed from the previous year. But well above IATA's seasonally adjusted load factor average for the quarter of a depressing 46%.
IATA also warned of continuing weakness in China's economy, which it said would harm local carriers. While Asia Pacific airlines saw a 6.9% increase in FTKs in March, it noted that this was boosted by a pick-up following Chinese new year.
"Looking ahead, continued weakness in Chinese manufacturing activity remains a downside risk for regional economic performance, which ultimately would impact trade growth and air freight demand for local carriers. In fact, the latest data indicate that April was the fourth month of decline in China's manufacturing sector, which could lead to a further slowdown in GDP growth in Q2 (growth in Q1 was 7.4%, down on Q4 2014 expansion of 7.7%).
"Moreover, there are also some earlier signs of sluggishness in emerging Asia trade volumes – after acceleration toward the end of 2013, export momentum turned negative in February."
Latin and North American airlines suffered the weakest growth, at just 0.7% in the first quarter. But poor weather in the period, combined with "building economic momentum", indicates that demand could rise. Middle Eastern carriers, in contrast, enjoyed a 13.2% rise n FTKs in March, year-on-year.