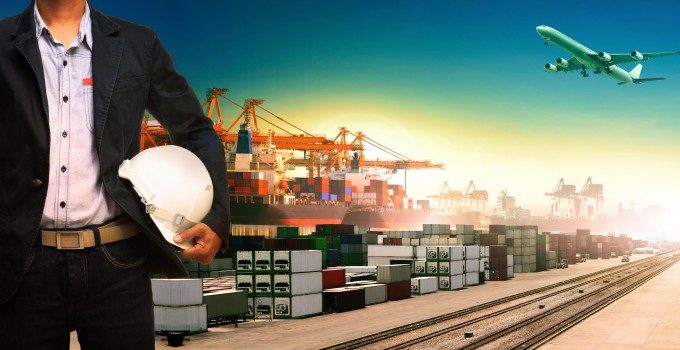 The advent of mega-alliances in the world's liner shipping trades could signal the end of the extreme rate volatility that has characterised the industry for the past five years, according to industry analyst Dirk Visser.
Mr Visser, senior shipping consultant at Dynamar, told The Loadstar: "In my view, if the alliances can do it properly, it will lead to an end of rate volatility."
Speaking as Dynamar's Top 25 Container Liner Operators annual analysis was published, Mr Visser said that the sheer size of the P3 could finally force competing carriers to resist dropping rates to win cargo.
"When you put Maersk, MSC and CMA CGM together, nobody will be able to beat them if comes to a rate war, but as the P3 they can go into a rate war and come out of it possibly even having made money.
"Obviously carriers have to play it quite prudently with regards to the regulators, but my advice to other operators is to come to the conclusion that the only way to compete with the P3 is to do so on service quality.
"This is something smaller carriers can do effectively – if you look at the large volumes of containers that the P3 carriers will put through ports, it is obvious that smaller operators, putting through smaller numbers of containers will be able to provide a better service to shippers in some respects."
In an interesting analysis, Mr Visser said that three key factors had led to period of extended rate volatility seen since 2009. The first was the collapse of Lehman Brothers in September 2008 and the resulting shock to the global financial system; this was followed just a month later by the EU's abolition of the conference system; further followed in October 2009 by the creation of the Shanghai Containerised Freight Index, which created "a new transparency and therewith a different rate level awareness. The SCFI had soon become a benchmark to which levels shippers/consignees expected their rates to be adjusted every week again".
He argued: "Prior to the end of the conference system and creation of the SCFI, the only rate indications we had were conference-set, and we knew that these rates were only really applied – people always had some kind of discount but there was very little insight into what these amounted to.
"But in recent times, we have seen a rate war between carriers of one alliance, which is crazy given that the costs are determined by the consortium in which they are operating."
His prognosis for this year was that alliance building would continue, and likely by unimpeded by regulators.
"My opinion is that there will not be a problem with the regulators – even they will see that you can't really stop these kinds of developments. T
"The main routes have been spoiled by rates which are far too low, and they only way for the industry to respond is by some kind of cooperation," he said, pointing to the fact that in some second-tier trades, such as those into Latin America, there were now no independent operators.
This analysis was also supported by research published by Drewry this week, which found that the number of strings in the Europe-east coast South America trade had fallen from 13 per week in 2008 to eight per week at the end of 2013.
"The significance of the service rationalisation that has been taking place in the north-south trades is that while regulatory authorities are considering whether or not the P3 and G6 alliance extension should be allowed in the east-west trades, shippers have already been confronted with many partner lines sharing vessels to similar extents – but without major protest so far," Drewry said.