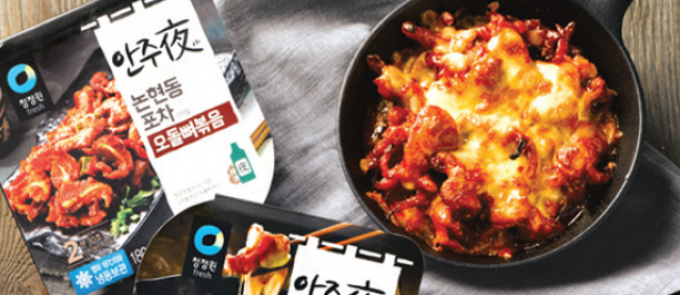 South Korean food chaebol Daesang Corp has acquired North American 3PL Traffix, the latest in a trend of shippers moving into the supply chain.
The $260m acquisition was made through Daesang's affiliated private equity firm, UTC Investment, and another South Korean private equity player, Forest Partners
Traffix, which employs about 500 people, has a trucking network spanning the US, Canada and Mexico, and also offers warehousing.
Daesang intends to use the acquisition to expand its North American operations, seeing synergies with its kimchi (spicy fermented Korean cabbage) factory in Los Angeles. Daesang's food products are sold chiefly under the Chungjungwon and Jongga brands. It is also South Korea's largest producer of monosodium glutamate, with a market share of 75%.
The acquisition of Traffix was reportedly facilitated by Kuk Yu-jin, who heads the South Korean business of US investment management group Blackstone. Mr Kuk is the husband of Lim Sang-min, younger daughter of Daesang honorary chairman Lim Chang-wook and granddaughter of Daesang founder Lim Dae-hong. Ms Lim is currently Daesang's largest shareholder, with a stake of around 37%.
As container freight rates reached record highs, capacity has been scarce and cargo interests have sought to manage rising shipping costs by vertical integration.
In November, US clothing retailer American Eagle acquired fulfilment operator Quiet Logistics, which runs eight centres across the US and works with Peloton, Away and Outdoor Voices, for $350m. Three months earlier, American Eagle had bought AirTerra, a shipping solutions provider, while Ashley Furniture acquired parts of Wilson Logistics.
In January, Chinese furniture maker Loctek Ergnomic Technology ordered a 1,800 teu containership from Huanghai Shipbuilding for $32.6m, citing rising freight costs, one of several shippers and forwarders to move into shipowning.
At the end of last year, global freight and logistics lead for Accenture Sarah Banks told The Loadstar vertical integration could be a competitive threat to logistics companies. She said: "My fear for forwarders is that if they don't invest, shippers will. The biggest competitive threat to forwarders is not carriers or other forwarders, it's shippers."