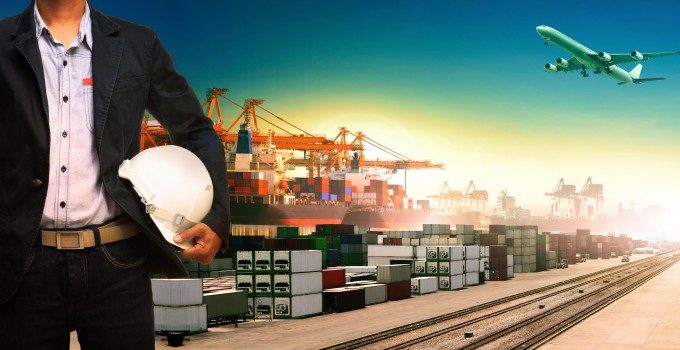 A robust performance in its sea freight sector and increased profitability from airfreight helped Kuehne + Nagel improve its net profit by 4.2% in the first half of the year, compared with the same period of 2014.
Despite a 3.2% decline in revenue to Sfr8.2bn (US$8.7bn), and a negative 7.3% impact from the strength of the Swiss franc, the Switzerland-headquartered freight forwarder posted interim earnings of Sfr326m ($346m) for the first half, versus Sfr313m ($332m) recorded a year ago, as it reined in third-party and administration expenses.
"Given the demanding market environment and currency volatilities, we are very pleased about the development of our results," commented chief executive, Detlef Trefzger, adding that "the solid performance in sea freight and increased profitability in airfreight are to be highlighted".
In terms of sea freight, K+N said it gained market share in the US import tradelanes. Its expertise was no doubt in demand as a consequence of the switch from the US west coast to the Atlantic seaboard during the industrial troubles on the Pacific coast and the drift back once a new labour agreement had been signed and congestion eased.
However, K+N said overall its container volumes actually decreased by 1.8% in the period, compared with the first half of 2014, to 1.86m teu, which it attributed to its strategy of concentrating on higher-margin business and "the continuous weakness in the Asia-Europe tradelanes".
Notwithstanding the extreme volatility of freight rates in the past six months, the world's largest sea freight forwarder improved on the gross profit per teu of $341 achieved in the first half of 2014 by 4.4%, to $356 per teu – another step towards its target of $400 per teu.
In the air, K+N reported "significant volume increases" in exports from Europe, the US and Asia. Driven by the expansion of its services to customers in the perishables, pharma and industrial goods segments, the forwarder said it achieved a better-than-market growth of 5.2% in its air freight tonnage.
K+N added that its restructured overland sector had "remained stable", although net turnover declined by 16.6% in the period, due to the discontinuation of project business and lower rates generally.
Chairman Karl Gernandt enthused that the increased profitability "confirmed the strength of the K+N group" and that its "diversified service portfolio supported growth, especially in air freight".
Last month, K+N announced it had agreed to acquire US-based multimodal transport management solutions ReTrans, a move that it said would "expand both the business base and the product portfolio".