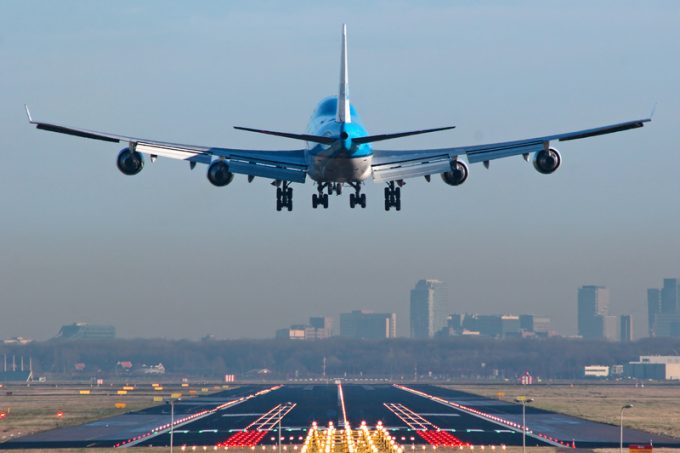 KLM has refused to confirm or deny reports it will give some of its own slots to AirBridgeCargo (ABC) in the face of Russia's threat to ban Dutch airlines from its airspace.
And The Loadstar has been told the reports are probably "fake news".
The Moscow-based Tass news agency, citing Russia's Ministry of Transport, made the claim hours after Russia's threats to ban Dutch carriers from its airspace unless Schiphol returned landing slots taken from ABC.
However, an industry source told The Loadstar: "This is absolutely not the case. KLM will not give up slots.
"The Russians have put fake news into the media saying the deal is done.
"We may see KLM lend some slots to ABC so it can continue to land at Schiphol, but this will only be for a brief period as there is an incredible amount of pressure being applied by the Russians."
Like KLM, Schiphol refused to comment on the Tass report and said it remained focused on investigating government requests to "look into" slot scarcity.
The source also told The Loadstar Russia's "strong arm" tactics were "incredibly worrying" for the wider cargo community as it seeks ways to ease the slot crisis at Schiphol.
Previous attempts to push through a local rule – which would see unused slots at Schiphol put into a pool for ad hoc cargo carriers – failed when KLM abstained from a vote on the matter.
A spokesperson for Schiphol said implementing a local rule was a matter that would need to be discussed in the coordination committee, which represents all airlines at Schiphol.
"Thereafter the Ministry of Infrastructure, Mobility and Water can approve a proposal," said the spokesperson.
Following recent Dutch elections, new minister of infrastructure and water management Cora van Nieuwenhuizen is, reportedly, keen to readdress the issue with another vote expected imminently.
The Loadstar's source said: "Russia's negotiating tactic of 'listen to us and give us what we want, or else' are not productive when it comes to establishing a local rule on cargo.
"And it puts KLM in a trickier position if a vote does come, If it votes 'yes' it will, effectively, appear as if it has bowed to a hostage taker. I hope Russia doesn't screw this up for other carriers."
The issue blew up during a fraught time for Netherlands-Russia relations, the new Dutch government is keen to bring the perpetrators of the 2014 Malaysia Airlines Flight 17 disaster to justice.
In September, Dutch foreign minister Bert Koenders signed an agreement with officials from five other countries affected by the crash to bring those responsible to justice.
The source said experts suggest Russia's reaction to the slot crisis could be linked to the pursuit of those guilty of shooting down MH17, which claimed 298 lives, including 196 Dutch citizens.
"It has been suggested that countries that do not cooperate with the investigation and assist in apprehending the perpetrators of MH17 will be hit with economic sanctions," said the source. "Everyone knows Russia is not keen to help or cooperate on this matter, and many believe the threat to block its airspace to Dutch carriers is also a response to this.
"Either way it is not an effective response."