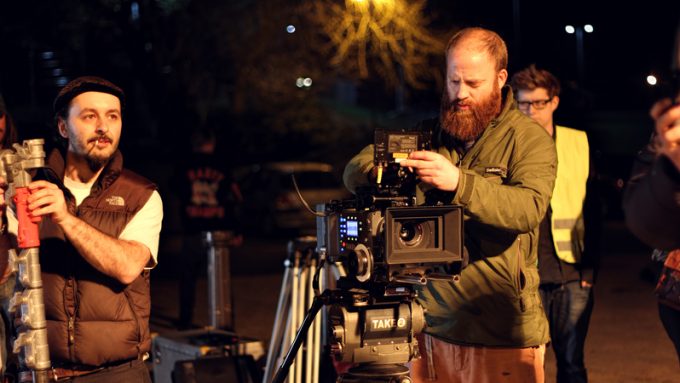 Hong Kong-based 3PL Kerry logistics has continued its European expansion drive, finalising the acquisition of German forwarder Multi Logistics.
Established in 1985 and headquartered in Munich, Multi Logistics offers traditional air and sea freight forwarding, as well as road transport, warehousing and distribution and customs brokerage.
However, it is in the film and broadcasting sectors where the company has built up a reputation for expertise in trade fair logistics.
The company operates out of four locations in Germany – Munich, Berlin, Frankfurt and Hamburg – which will be added to Kerry's portfolio of Frankfurt, Hamburg and Bremen.
"We have had offices for integrated logistics and international freight forwarding in the country for many years, offering customers total supply chain solutions," said Thomas Blank, managing director of Europe at Kerry Logistics.
"The expansion is in line with our strategy to accelerate the business development of the European market, and we are pleased to be able to provide our clients with enhanced network coverage, additional service offerings across Europe, and further optimised local customer service in Germany," he added.
On the other side of the Atlantic, US forwarder Radiant Logistics is set to continue its expansion into the Canadian market after agreeing to buy local company Lomas Logistics, a subsidiary of chemical and food ingredient distribution firm LV Lomas.
Lomas Logistics operates as a 3PL, serving companies across a diverse range of industries including consumer goods, healthcare, food and technology from its bases in Ontario and British Columbia. It earned around C$1.9m (US$1.43m) earnings before interest, tax depreciation and amortisation (EBITDA) from revenues of C$17.7m in 2015.
Radiant founder and chief executive Bohn Crain said: "In addition to leveraging our core competency and purchasing power across several key market verticals, Lomas Logistics also brings a unique healthcare service offering with licences from Health Canada to distribute medical devices, pharmaceutical and natural health products which is expected to accelerate the development of a robust healthcare service offering for Wheels and Radiant."
The purchase is being organised through Wheels Group, the Canadian forwarder Radiant acquired in mid-2015. Radiant still has to complete its due diligence on the deal, but expects the transaction to close by the end of March.