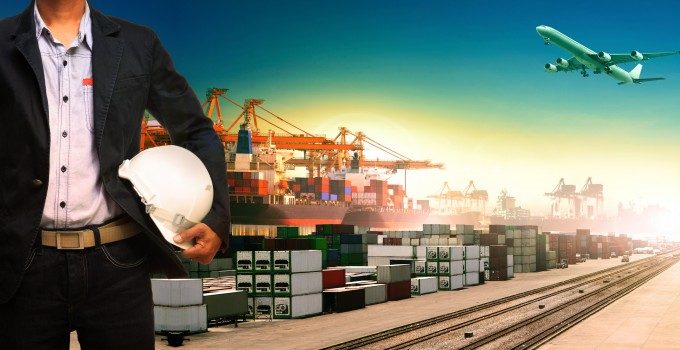 US-based freight forwarder Radiant Logistics has signalled its intention to extend its logistics services after agreeing to purchase Canadian intermodal and truck brokerage firm Wheels.
The deal, which is proposed to include a refinancing of the company's debt, is valued at C$97m (US$76.3m) and is one of Radiant's largest acquisitions to date.
Formed in 2006 with an initial equity base of US$5m, Radiant has grown quickly through a series of acquisitions that allowed it to build up both its revenue base and geographical network. In 2014, it posted revenues of just under $350m and earnings before interest, tax, depreciation and amortisation of $14.8m – in its first year of operations in 2006, revenues were $26.4m and ebidta $400,000.
Much of this has been achieved through acquiring smaller forwarders and building up a network of agents across the US and, tentatively, international markets – 70% of its revenue is still derived from the US.
However, the proposal to merge Wheels and Radiant represents a step-change, propelling both companies into new lines of business and new areas of operation.
Radiant founder and chief executive Bohn Crain said: "The combination of these two companies is a truly a transformational event. Until now we had focused on freight forwarding, and that was our acquisition strategy.
"But along the way we have also communicated our interest in acquiring an operator in the adjacent [to freight forwarding] areas, and I had been looking for an opportunity like this for a long time, because it gives us contract logistics, intermodal and truck brokerage services."
Mr Crain said that a range of new strategic options had been created by the merger.
"We currently have 100 agent stations wearing a freight forwarding hat, and for those that would also like to operate in the truck brokerage, this gives them that opportunity.
"When we acquired other freight forwarding networks we had the same technology and back office operations, providing extraordinary cost synergies. But this is an acquisition of an adjacent business – our IT system cannot handle truck brokerage operations."
The deal also brings together two very different customer portfolios, Mr Crain added.
"Radiant is a more transactional freight forwarder with its customers generally being mid-sized shippers, whereas Wheels has long, long relationships with blue-chip shippers, principally in the food business," he said.
Around 71% of Wheels' revenues come from shippers in the food and beverage and frozen food segments. Last year it reported revenues of C$368.8m and an ebitda of C$8.4m.
According to projections, the combined entity will have revenues of US$756.3m this year and US$800m next year, with an ebitda of US$26.5m in 2015 and US$29.5m in 2016.
The size of the deal means Radiant also had to arrange a new round of financing to fund the purchase and rejuvenate its balance sheet – Bank of America will issue a new US$65m senior secured revolving cross-border credit facility that will replace an existing $30m facility, while a new C$29m senior secured Canadian term loan from Integrated Private Debt Fund and a US$25m loan from Alcentra Capital Corporation and Triangle Capital Corporation "will fund the Wheels transaction and provide capital for general corporate purposes, including potential future acquisitions".
On completion, Wheels will be delisted from the Toronto Stock Exchange.
Wheels chief executive Doug Tozer said: "Combining with Radiant is an exciting opportunity to accelerate Wheels' growth plans.
"The two companies share the same vision and provide complementary services, which will be leveraged to expand operational capabilities and geographic reach."