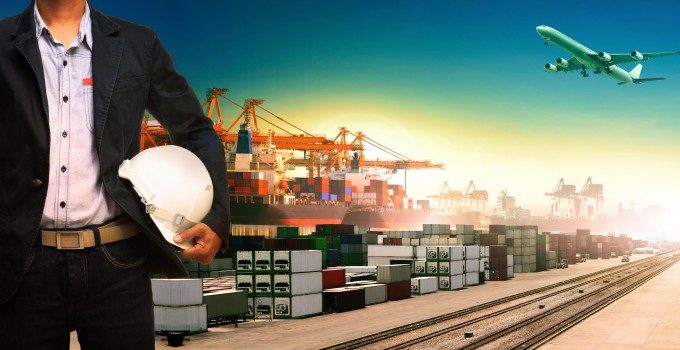 Major shippers remain sceptical about the benefits conferred by the development of larger shipping alliances, delegates at this week's TOC Container Supply China event in Singapore were told.
David Panjwani, global logistics director for US machinery manufacturer John Deere said that the emergence of four large east-west shipping alliances, combined with the introduction of larger vessels and deteriorating schedule reliability levels had caused a series of problems in the company's supply chain that impacted its customers.
"Do the larger alliances and vessels cause more headaches for shippers? In a word, yes," he said.
While lines have claimed that combining networks through alliances structures have led to a greater choice of port calls for shippers, Mr Panjwani argued that the net effect was longer service lead times.
"We assume that there will be more port calls per string, and more slow steaming, which both extend shipping times, and there are continued challenges with service interruptions.
"We don't have a lot of exciting things to say in terms of reliability of shipping products – if anything, it's the opposite. I was in Australia last week and it was a very unpleasant experience, because we are continuing to fail to meet our customers' delivery dates," he said.
While he agreed that "on paper" having multiple carriers combining their respective networks appeared to be a better product, he argued that the alliance concept had been around since the 1970s, but now that there are only four of them, "we have concerns about what this will look like in the long term".
He said: "Take 2M for example – it's about putting our best carrier with our worst, in terms of reliability.
"We have existing letters of credit and customer service requirements that have to be met so we have a lot of concerns," he explained, and argued that outright merger and acquisition would lead to better service quality than the looser alliance arrangement.
As a result of the service disruptions, John Deere has had little option but to increase the lead times it quotes to buyers of its equipment because of the variability in transit times.
"And that is not good for us in terms of the return on our assets," he added.
Responding to the accusation that by forcing freight rates down and playing the spot market, many shippers had been the architects of their own downfall, Mr Panjwani said that John Deere's container supply chain was so important to the company's financial success that it had entered into contracts of almost unprecedented lengths with some of its carriers.
"We struck a three-year deal with fixed rates that are reviewed annually according to a rate index, and adjusted depending on how the spot market behaves, because we have to keep our production lines running," he said, adding that this approach was vindicated during the recent congestion crisis on the US west coast.
"We have thousands of containers coming out of Japan to the US and we think that because of this strategy and our relationship with the carriers that we were able to get our boxes on the ships and through the ports when other shippers had a lot of problems."