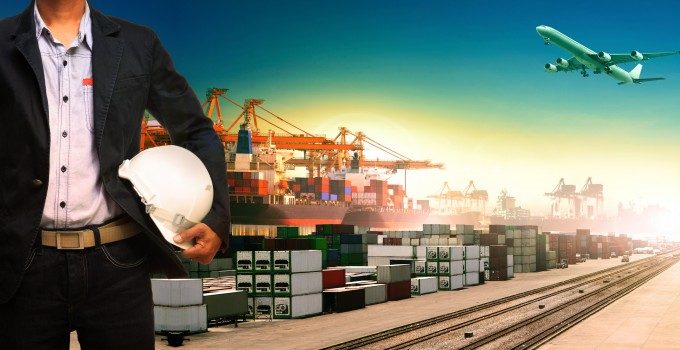 David Brooks, former president of American Airlines Cargo, is returning to the front line as he helps promote a cloud-based e-air waybill solution developed by Episcale Corporation.
The Orlando, Florida-based technology company expects to name a launch customer for its eFreight360 product in September.
Mr Brooks has joined American Airlines' former senior VP of customer service, Jonathan Snook, as a second heavyweight corporate adviser to the project.
President of AA Cargo from 1996 to 2012, Mr Brooks now sits on the board of Consolidated Aviation Services at JFK as well as undertaking ad hoc consultancy work. "And I stay in touch with my former colleagues back at Fort Worth," he added.
What appealed to him about the new product? "It leverages cloud and XML technology to reduce the barriers users face in moving to a paperless environment," Mr Brooks told The Loadstar.
"When I formally left the industry, the community was whining that to go paperless meant duplicate processes and rekeying of data, which mitigated the benefits of getting rid of the paper. eFreight360 makes it possible to harvest shipment data, consolidate and distribute it more efficiently."
With the benefit of three years away from the operating coalface, how does Mr Brooks to assess the challenges facing the major US carriers? As The Loadstar discussed recently ("The US Big Three must pay more attention to cargo", 10 August), freight does not have the highest profile, accounting for less than 3% of United Airlines' revenue, and only 2% at American and Delta.
This does not necessarily suggest to him that carriers are lacking focus on a potentially important income stream.
He said: "If the top cargo executives at these airlines were selected for their energy, business-unit background, and ability to muster internal excitement  and to advocate for cargo, then their cargo franchises will be well-positioned to be competitive.
"Jim Butler at American just walked off with a bunch of industry awards and is hitting it out of the park. Jan Krems is creating all kinds of excitement at UAL. For some reason there isn't an executive in charge of cargo at Delta, so I'm not sure of their strategy, but they do have a solid network to work with."
Although the import-export balance in US air cargo traffic has remained "fairly stable" in the year to date, Mr Brooks shares industry-wide concern about future prospects.
"The recent currency-related actions by China, and questions over just how well the Chinese economy is doing, may cast doubt over projections for air cargo in Q4.
"Falling fuel prices and a devalued Chinese currency could favour imports and be positive for air cargo. But the volatility of markets and sluggish consumer demand may well cause shippers to be cautious heading into the holiday season," he said.
He diplomatically refuses to be drawn on the issue of alleged subsidies for the major Gulf airlines. The Partnership for Open & Fair Skies claims Qatar Airways, Etihad Airways and Emirates have received more than $40bn in subsidies and government benefits over the last 10 years, to the detriment of US carriers.
"I am not well-schooled on the facts in this debate," said Mr Brooks. "However, I can tell you that the Gulf carriers have long set high standards of service and done an excellent job developing their networks for air cargo.
"Their eyes may have been bigger than their stomachs on new freighter orders, so the market will have to deal with that. But overall they have been responsible and effective competitors, and while I was at American an excellent interline partner."