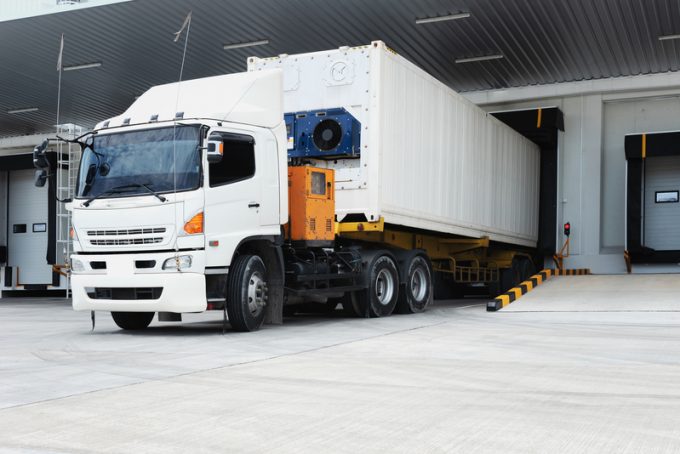 Strong cold chain logistics growth has triggered market consolidation and attracted new entrants hoping to tackle inefficiencies.
According Matteo Iagatti, senior specialist for food and agriculture supply chains at Rabobank, the cold chain industry is set for 12% annual growth up to 2024, while the top 25 players have increased storage capacity market share to 85%.
"Big players like Lineage Logistics and Americold are consolidating the sector," he said at the Cool Logistics Global conference.
"But there is a lot of interest from real estate investors, as well companies such as Maersk and CMA CGM, which are starting to position themselves as a one-stop shop for huge food processors and exporters that need only one point of contact," he added.
Mr Iagatti said the growth was being driven by South America, with record perishable exports coming from Brazil, and Asia, where the large middle-class sectors are fuelling consumption. In China, for example, 100 million cubic metres of cold storage capacity is needed to equal France, in terms of per capita capacity.
At the same time, Mr Iagatti noted, the Covid-crisis and a shortage of workers had created challenges for temperature-controlled supply chains.
In Europe, logistics costs are increasing, in part due to Brexit, he said, but also because of a "big lack" of drivers and workers at food and agri-processors, which the pandemic exacerbated.
"More recently, we have rising energy costs in Europe, so costs for cold chain companies are on the rise, and this will have an impact on customers."
Surging freight rates and transport costs are also having a huge impact on cold chains and perishables exporters, agreed Amit Hasak, founder and CEO of digital forwarder Transship.
"During these extremely difficult and trying times, there are companies making record profits: steamship lines, cold storage warehouses and trucking companies," he said. "So shippers aren't going to be able to dictate prices.
"But what we're trying to do is to help customers cut back on in-house expenses, including time and money spent on booking loads, tracking cargo and giving them the visibility that's lacking."
Chicago-based Transship launched in early 2020, forming partnerships with freight-tech firms, including TradeLens, to introduce automation to perishables freight forwarding.
As well as helping big shippers like Tyson Foods and Smithfields, he said Transship was building a marketplace to give small shippers "the opportunity to get preferred rates and services that the upper-echelon companies get "by making group bookings with carriers".
He added: "We'll be passing those savings to our customers, because as an automated freight forwarder our mark-ups are substantially lower than traditional forwarders."