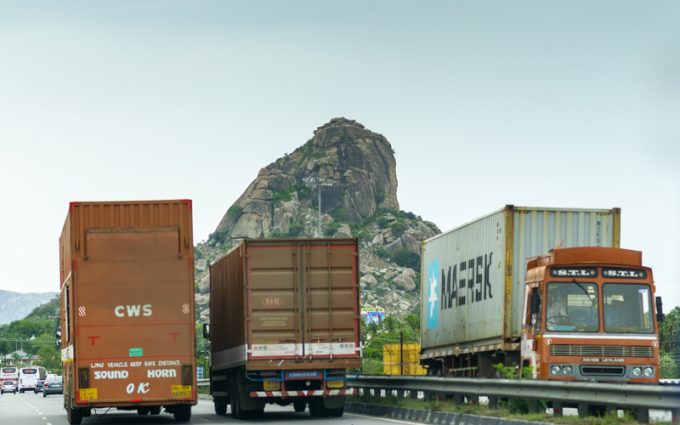 Indian exporters have slammed shipping lines over the country's continuing container shortage and soaring freight rates – but carriers say the worsening trade imbalance is to blame.
Last week, the Engineering Export Promotion Council of India called on the government to set up a regulator to rein-in what it claimed were "monopolistic" practices of shipping lines.
And on Wednesday, the Federation of Indian Export Organisations (FIEO) said the lack of available export containers was jeopardising delivery commitments to foreign buyers.
"For the last couple of months, in spite of offering space for three to four weeks ahead, shipping lines are shutting out containers abruptly, saying the vessels are full," said FIEO president Sharad Kumar Saraf.
"Freight rates started increasing gradually in July, and all the shipping lines have increased rates by 20%-40% depending on destinations. There is a need for a regulatory agency for the shipping sector."
But shipping lines claim the widening imbalance between exports and imports is the cause of the equipment imbalance and increasing costs.
For example, between April and August, India's exports fell 26% but imports plunged 43%, and they claim souring relations with China and the Covid-lockdowns, accounted for the big drop in import cargo.
A Maersk spokesman said it had witnessed an "L-shape" recovery for imports, while exports had already "bounced back in a V-shape".
"Therefore, the market is facing a shortage of containers in some pockets. And with exports from different parts of the country rising, we need to position empty containers accordingly, thus adding to the overall cost of logistics."
And according to Sunil Vaswani, executive director of the Container Shipping Lines Association (India), carriers incur some of the highest port charges in the world when calling at Indian terminals.
"The unit cost per move works out double, or almost triple in some cases, those at neighbouring ports like Singapore, Klang, Colombo and Jebel Ali," he told The Loadstar.
Mr Vaswani also blamed India's high inland logistics costs, such as from railway operator Concor, "whose 20% margins cannot be ignored".
The country's cargo mix is also to blame, noted Mr Vaswani. India's imports are mostly 40ft container-driven, whereas exports are largely catered for by 20ft boxes – an imbalance with operational and financial consequences.
And he added: "In spite of these costs, the shipping lines continued with their services, even during the lockdown when vessels arrived with negligible import cargo on board. Not only that, they also independently extended additional free days on container detention, in line with the advisory issued by the directorate general of shipping. This meant empty boxes had to be repositioned into Indian ports at additional costs."
He believes the situation will improve once exports from the US, Europe and China pick up and  laid-up vessels are redeployed.
"However, all this will depend on the demand situation over the next few months."