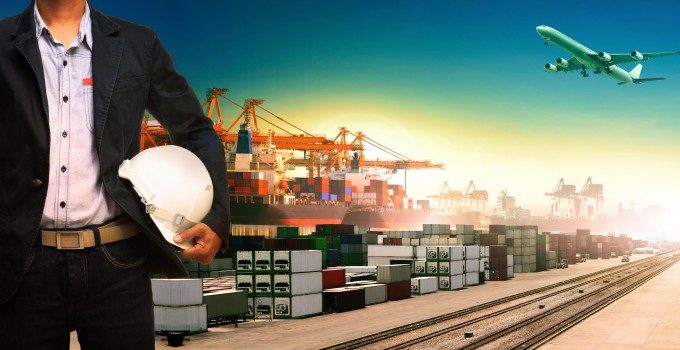 Asia-Europe spot rates on the Shanghai Containerized Freight Index finally showed some overdue traction last week, jumping $310 per teu to North Europe (to $1,416) and by $133 per teu to $1,700 for Mediterranean destinations.
With the crucial peak season about to begin, ocean carriers desperately need the July general rate increases to stick in order to recover some of the losses incurred in the first half of the year, but it seems they are confused about the amount and the validity of their GRIs.
And if the container lines are confused, there is not much hope of shippers understanding their GRI strategy –  or finding reasons to justify paying the rate hikes.
Indeed, the normally straightforward German carrier Hapag-Lloyd has not covered itself in glory with its recent GRI announcements on the Asia-Europe tradelane.
Originally asking for a market-leading $1,000 per teu from July 9, Hapag-Lloyd reduced it to $500 and brought the implementation date forward to July 1.
But undeterred, the Hamburg-headquartered company, which is still tying up the loose ends of its takeover of CSAV's container activities, has now declared a $1,000 per teu GRI for August 1.
Richard Ward, a broker at FIS Container Derivatives, believes carriers are "losing their credibility by making such announcements".
Referring specifically to Hapag-Lloyd's renewed attempt at a substantial GRI, he asked: "How can shippers take their latest announcement seriously?"
Mr Ward makes a good point, and it is a view that has been expressed to The Loadstar by several prominent shippers who yearn for a period of rate stability that would take them past the maximum 30-day validity quotations offered by many carriers.
Many of the ocean carriers' customers have lost track of the supposed levels and implementation dates of rate increases and regard them as an irrelevant.
In the case of Hapag-Lloyd, for example, the total amount of GRIs announced this year runs to several thousand dollars, compared with its weighted average rate of $1,422 per teu in the first quarter of the year.
Somewhat ironically, since the outlawing of rate-setting liner conferences in Europe in October 2008, ocean carriers have been accused of "signalling" their general rate increases through their websites and the media, in that the GRIs were sufficiently similar in size and implemention date to suggest collusion.
The fact that GRIs in many cases did not hold, resulting in massive losses being suffered by carriers, was not the issue and 14 container lines operating on the Asia-Europe trade were subjected to an intensive three-year probe by the European Commission into such "price-signalling".
However, the investigation, which featured dawn raids on the offices of a number of carriers, seemingly unearthed nothing untoward, given that the validity of the maritime consortia block exemption regulation has been extended by a further five years, to April 2020.
The exemption, allowing shipping lines with a combined market share of below 30% to enter into co-operation agreements or consortia has, according to the EC, "worked well".
Unfortunately for most of the carriers serving the overcapacity-blighted Asia-Europe tradelane, the block exemption has not worked well at all – but for that, they have nobody to blame but themselves.