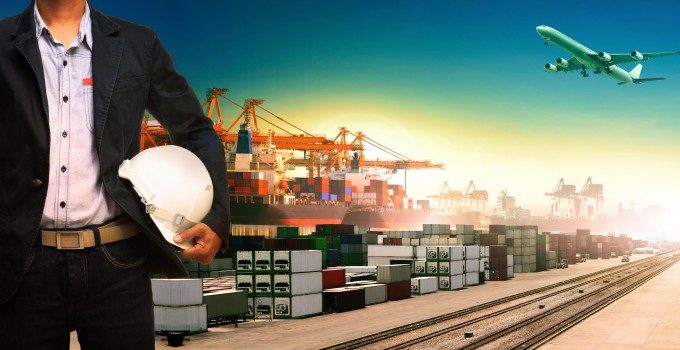 IAG Cargo is targeting shippers of premium cargo, especially users of its temperature-controlled Constant Climate product, as British Airways prepares to debut the Boeing 787-9.
BA is undertaking ground trials and familiarisation trips before launching the new model on its Heathrow-Delhi route on 25 October.
Hosting a media visit at London Heathrow to celebrate the new arrival, Andy Jaye, UK & Ireland regional commercial manager for IAG Cargo, described the low passenger density of the 787-9, which seats just 214, as "good news for cargo". It has seven pallet positions compared with six on BA's larger 747-400s and 777-200s.
BA has 22 787-9s on order and will take delivery of the first five this year, with the rest arriving by 2018. It will introduce the aircraft on its Abu Dhabi and Muscat service in November and Kuala Lumpur in December, followed next year by destinations including Austin, Texas, and San Jose, California.
Mr Jaye explained that the -9 would be deployed to destinations that cannot accommodate 747s, such as Austin, where BA operates the only international service. The Texas service was launched last year with a 787-8;  it changes briefly to a 777 this winter and will upgrade to the 787-9 in April 2016.
IAG Cargo claims its daily flight to San Jose, a new destination from May 2016, will be the only cargo-carrying service between California's third largest city and Europe, aiming to support hi-tech manufacturers in Silicon Valley and shippers of perishables such as grapes and strawberries.
A feature of the new aircraft is its air-conditioned forward hold, which can maintain temperature to within one degree accuracy.
"It's a step up from the 'high-medium-low' settings on previous aircraft," Mr Jaye said.
Many of the routes planned for the -9 are likely to be in demand from shippers of specialist cargo. IAG Cargo hopes to build on its existing pharma traffic from Delhi over London to North America, for example.
Alan Dorling, head of IAG pharmaceuticals and life sciences, recently noted that IAG Cargo had seen a 50% increase in pharma volumes this year, with much of this driven by its expansion to 106 Constant Climate stations.
A main growth driver is the 2-8°C temperature band required for biological products such as vaccines like insulin and cancer drugs. But even outside this temperature range, Mr Dorling claims, many pharma shippers are moving from general cargo and express in the search for a more closely managed, temperature-controlled service.
He rejected the suggestion that modal shift was a threat, especially where time-critical, high-value pharma shipments such as biologicals were involved, and said IAG Cargo had maintained yields.
The 787-9 is likely to be around 20% more fuel-efficient than the 777-200, but IAG could not confirm cargo uplift figures on specific routes ahead of the new aircraft's entry into service.
A spokeswoman said: "The latest and most up-to-date figure is 22 tonnes for all routes, subject to passenger loads, weather, height of the airport, etc." However, in its San Jose launch anouncement last month, IAG quoted a figure of "up to 16 tonnes".