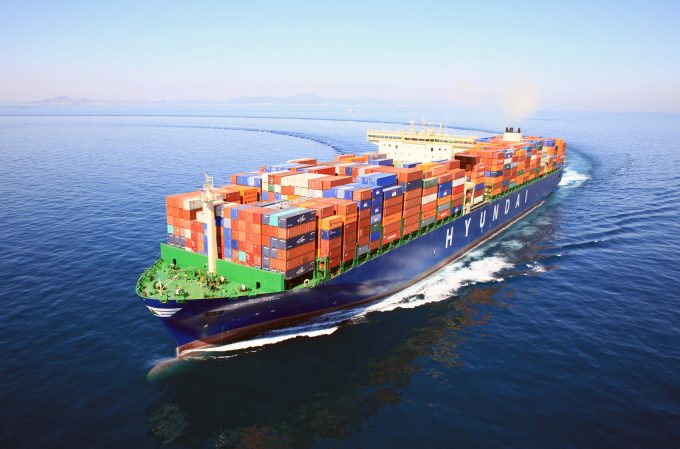 Hyundai Merchant Marine's (HMM) move to expand its Asia-Middle East presence by upgrading its KMS [Korea-Middle East] service, and introduce a second loop, could trigger a rate collapse on the trade, according to Alphaliner.
On Monday, HMM said that, from tomorrow, the new Korea-Middle East Express (KME) service would deploy three 8,600 teu ships and three 6,800 teu vessels.
It added that it would also launch a second dedicated China-Middle East service, dubbed CME, deploying six 4,600 teu vessels.
HMM said it had been encouraged by "major agencies in the Middle East"  following the lifting of Iran sanctions in January. According to Alphaliner, the ship upsizing on the KME service and the new CME loop will almost double HMM's weekly capacity from 6,400 teu to 12,300 teu.
HMM claims this means it will have the largest marketshare on the trade, increasing from 8% to 13%, although Alphaliner contends it would have 10% of the trade currently headed by the combined CMA CGM/APL offering, with a 12% share.
Nonetheless, it is a bullish statement from the South Korean carrier as it seeks to rebuild shipper confidence after meeting the restructuring conditions of its creditor banks, and coincides with a global charm offensive that senior HMM executives are conducting with shippers in various countries during July.
However, as has been repeatedly proved in recent years, when a carrier attempts to grab market share by introducing bigger ships and/or extra services, rivals fight to hold onto their customers and the likely net result is a rate war.
The most recent container spot rates for the trade recorded by the Shanghai Containerized Freight Index (SCFI) stood at $401 per teu, having declined nearly every month from around $1,000 per teu at the end of 2014.
The capacity injection by HMM could put rates under further pressure, according to Alphaliner, "just as trade demand is expected to weaken in the post-Ramadan holiday period".
Elsewhere, HMM said, it would "gradually deploy" its seven idled 13,100 teu ships, dropped by the G6 alliance from the Asia-North Europe LP6 service, which was suspended, and the LP4 service where they were replaced by other carriers' ships, onto the G6's Asia-Mediterranean EUM service, which currently operates with vessels of between 8,700 teu and 10,700 teu.