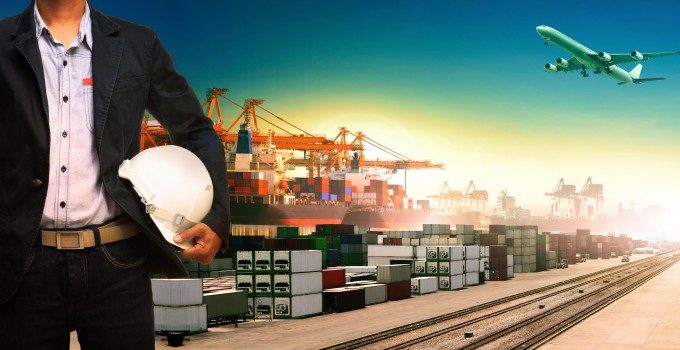 Despite the tough overall conditions that continue to plague north European economies, road freight volumes appear to be holding up.
The recent monthly Danske Bank freight forwarding index recorded a May level of 63, substantially up from April's level of 50 (a number that represents a stable level of volumes). However, road freight operators also remained relatively pessimistic about the forthcoming months, according to report author Erik Bergoo.
"Expectations for road came in at 47 for July (57 in June) and indicate decreasing volume development over the next two months," he said.
The uncertainty over future business levels was reflected in the preliminary results of one of the UK's largest haulage companies, Wincanton, which were released today. Over the past year the company has refocused its business, withdrawing from its European operations and exiting the food distribution business and instead concentrating on the remaining UK and Ireland operations.
It recorded a 10% decline in revenues, which dropped from £1.2bn the year before to £1.08bn, partly as result of the withdrawal from Europe and food, but also partly as a result of two particular customers deciding to in-source supply chain operations.
Nonetheless, pre-tax profit was up, from £28.8m in 2012 to £32.1m this year, with underlying margins up from 3.6% to 4.3%, which were principally the result of cost savings, while it bolstered its revenues through a series of contract wins, and sought to offer existing clients a broader range of services.
"We have made progress with offering broader 'supply chain solutions' in the year, in particular with the extensive technological developments inherent in the convenience store distribution centre solutions. By increasing the 'value added' in our solutions we have both increased the return from such projects and also the depth of our relationships with our customers," said chief executive Eric Born.
Its major difficulty is that in concentrating on the UK and Ireland it has hardly placed itself in a market that has significant growth potential. That said, after a challenging few years in which it has recorded losses and seen its markets hit by recession, it remains firmly in recovery mode.
"Wincanton is making steady progress in its recovery programme and, whilst average debt levels (c£201m) remain too high in our view, the group is now generating a positive cash inflow and debt levels are falling. Underlying trading looks reasonably encouraging in a tough industry and group operating profit margins rose from 3.6% to 4.3% in the year," analysts at Investec wrote in a note following the publication of the results.
Mr Born added that he did not expect to see any general economic recovery in its markets over the next 12 months. "We do not expect the economic environment in the UK and Ireland to offer any relief and as such we will focus on winning market share and capture customer opportunities through the development of supply chain solutions and the cross-selling of products and services.
"In addition to growing the business and broadening our offering, we will continue to drive out further costs by improving the efficiency of our operating model across our three main asset pools of people, property and fleet."
A Dow Jones analyst told The Loadstar: "Unemployment is slow because most people have kept their jobs, which is unusual for an economic downturn in this country, but on average they're actually earning what they were earning perhaps 10 years ago. Stobart offers a template for an alternative strategy, diversification into other business areas, but with the exception of its biomass operations, that doesn't seem to have paid off yet."
In terms of logistics, however, both companies are broadly transforming themselves from hauliers into integrated logistics service providers.
Wincanton splits its business into two sectors: contract logistics services, which covers its logistics customers in the construction, FMCG, retail grocery, retail general merchandise, tankers and fuel sectors, amongst others. Overall revenue for the division was down 10% to £923m, and every sector showed declining revenues bar construction, which was buoyed by new bulk cement powder transport operations for Lafarge from its network of six national plants nationwide.
It also won a new contract with Rolls Royce for the storage of defence-related power units, while other start-ups included two new distribution centres for Morrisons' and Sainsbury's convenience store expansion.
Its other sector is the smaller, specialist services division, which comprises container haulage, document storage and vehicle maintenance and repair services, and which reported an 8.5% decline in revenue, mainly dragged down by the weakness in the container transport market.
"The container transport market continues to be weak in the UK with limited overall volume growth. Factors such as increasing shipping line charges for UK delivery diverted volumes to European ports and transport operators," the company said.