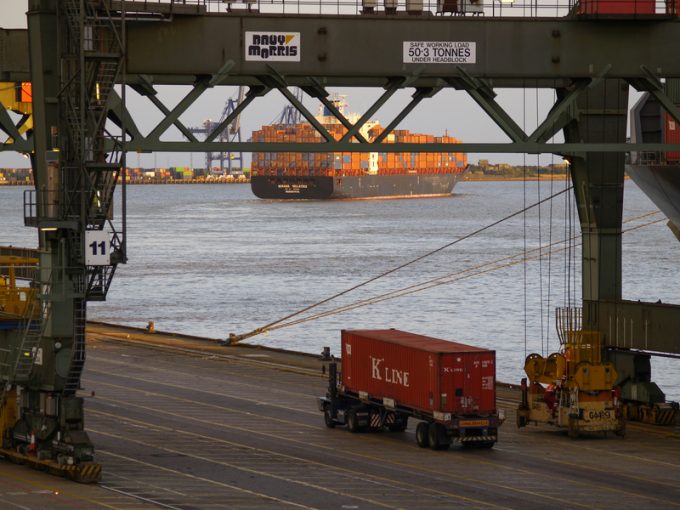 Hauliers are calling for a major shake-up of the way the shipping sector operates, claiming they are being "held hostage" by carriers and ports.
Fearing that access to ports could be revoked if they spoke openly, some haulage companies told The Loadstar the present dynamic was one of servitude, where they are forced to accept conditions presented by shipping lines and ports or "go elsewhere".
One haulier said: "Shipping lines are now big conglomerates, which has removed our negotiating position entirely. They dictate terms to us now.
"The ports' income comes from the shipping lines, so they focus on serving them and lump any inefficiencies tied to their cost-saving exercises on the haulier – and there are a lot of inefficiencies, – to them, hauliers are an evil to be begrudgingly accepted.
"Meanwhile, hauliers feel unable to say anything for fear of losing access to the vehicle booking slot system. It's classic bully boy tactics and leads to hauliers feeling held hostage."
Since June, The Loadstar has received multiple complaints of lengthening wait times at the ports of Felixstowe and Liverpool, some hauliers claiming their trucks must wait upwards of five hours and there is a "complete lack" of VBS slots.
One source in Liverpool said the port even "blocked" bookings for Monday, forcing hauliers to use Saturday slots, resulting in overtime pay for drivers "all but removing any profit for us".
However, efforts to address the delays seem, to some extent, to be having the desired effect, with several hauliers telling the The Loadstar wait times were declining. One noted a "massive improvement, albeit still not good," in delays at the Mersey port.
But with a "far from perfect" resolution and continuing difficulties sourcing VBS, particularly at Felixstowe, hauliers say they have reached the end of the line.
"VBS was crap three years ago and, when we spoke to Felixstowe we were in effect told, 'tough … get on with it'. This is the way these ports treat drivers because they know they can get away with it," one haulier said.
"Even recently, when it decided to upgrade its IT system, it opted to do it on a Monday morning rather than bring staff in and get it done over the weekend. It did this because it knew it would only be hauliers who experienced any problems."
According to Felixstowe, upgrades are done on Sundays, but correspondence between the port and the haulier, seen by The Loadstar, shows the most recent episode occurring on Monday 17 May.
And the haulier added: "Look at what's happening now, the world is coming back online after Covid and the port still has staff on furlough."
Hauliers in Liverpool claim ports are prioritising cost-saving over service to the haulage community, with staff kept on furlough even as container volumes at the gateway spike. But here too, they said they felt unable to "speak up" for fear of losing VBS access.
One independent haulier told The Loadstar the Peel Ports-operated terminal at Liverpool created an environment where even seeking help left drivers fearing for their future access.
"Liverpool has been very aggressive to me, and it's pretty scary to be left thinking that someone who takes a dislike to you could shut your company down by removing VBS access, just because we asked for help," said the haulier.
"We can get the business from the shipping line, but the port has ultimate control of not only who can access the terminal, but also when – and this affects our prospects."
Responding to allegations that Liverpool used "aggressive tactics", MD of group ports at Peel David Huck told The Loadstar: "We pride ourselves on our customer engagement, and to hear that hauliers feel we use aggressive tactics is very surprising."
And the picture painted by the hauliers was roundly rejected by Port of Felixstowe, which claimed there were "no current haulage issues" at the port.
A spokesperson told The Loadstar: "Average turnaround times are currently 35 minutes per truck, and there are ample spare bookings every day. The changes we have made to our booking system this year have made it fairer for all users.
"Haulage representatives were consulted on the changes, and they have been well-received by the overwhelming majority of customers."