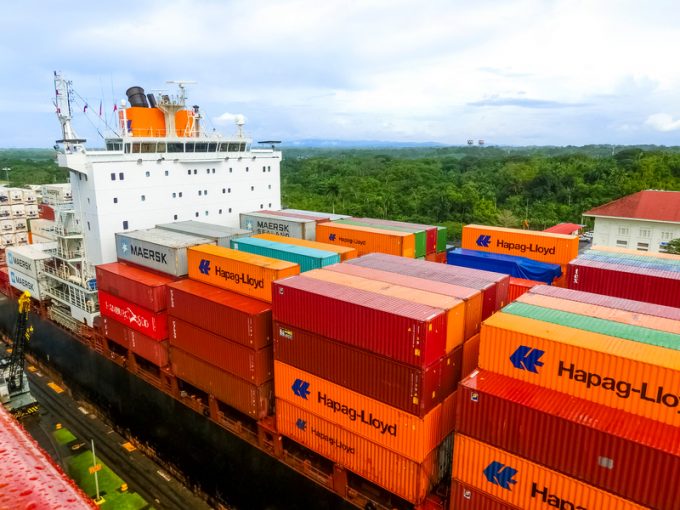 Hapag-Lloyd has upgraded its full-year earnings guidance by 28% after unaudited third-quarter results came in 17% higher.
The carrier said it now expected a 2020 ebitda of €2.4bn-€2.6bn, up from its previous guidance of €1.7bn-€2.2bn, and follows a preliminary Q3 ebitda of €650m.
"We have experienced a strong third quarter with a high demand, especially for exports out of Asia," said chief executive Rolf Habben Jansen.
"Volumes were 3% below the previous year, but much better than expected some months ago."
"Thanks to the positive market development and the wide range of measures we have introduced in recent months, we expect a financial year with results well above our previous forecast," said Mr Habben Jansen.
Hapag-Lloyd's 28% uplift in earnings guidance follows Maersk's 20% hike this week and is a likely precursor to what many analysts are now saying will be a very profitable year for the liner industry.
It was an outcome that looked highly unlikely at the start of the global pandemic lockdowns in March and April, when carriers were 'looking into the abyss' with demand collapsing and a worst-case scenario of a contraction of up to 25% in volumes.
Last week, Mr Habben Jansen admitted that Hapag-Lloyd had initially feared a monthly $200m loss of revenue. He said the carrier's original expectations were for a high "double-digit decline" in volume with freight rates, at best, stable.
Volumes actually dropped by a "low double-digit percentage amount in Q2" before rebounding "strongly from July, especially on the east-west trades as we entered peak season", he said.
Moreover, container spot rates, which represent around half of liner revenues on the major trades, have soared, with the cumulative reading of the Shanghai Containerized Freight Index (SCFI) spiking by over 70% between May and September.
Carriers also benefited from the tailwind effect of built-in bunker and low-sulphur fuel surcharges levied on shippers while bunker prices were actually falling.
While these surcharges have now been worked out of freight rates, carriers are still enjoying record high rates across their networks, with, for example, transpacific spot rates from Asia to the US west coast currently a staggering 190% higher than a year ago, while increases on the Asia to North Europe route are up 100%.
Additionally, due to their tight capacity management discipline and the unexpected bounce-back in demand, carriers are also seeing a high take-up of their premium services offering equipment and space guarantees.
Hapag-Lloyd was one of the star performers in Q2, producing a net profit of $287m, a result that it looks to have been substantially exceeded this quarter. And reflecting the carrier's "solid performance", Standard & Poor's has upgraded its credit rating one notch, to 'BB' with a 'positive' outlook.
The carrier will publish its Q3 interim result on 13 November.
Meanwhile, with the newfound profitability of the liner industry, in a LinkedIn post SeaIntelligence's Lars Jensen speculated that ocean carrier war chests would more likely be used for M&A activity than for new vessels.