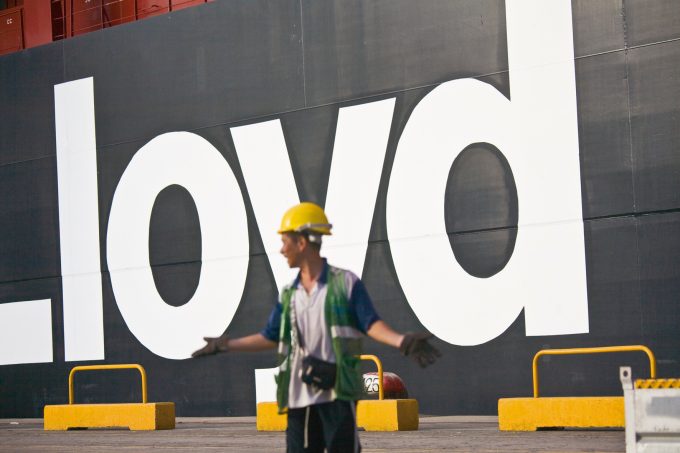 Hapag-Lloyd recorded a net loss of $52m in the final quarter of 2015, but still managed to post a profit of $126m for the full-year on the back of a $176m surplus achieved in the first six months of the year.
Like its peers, the German carrier's trading was subjected to a year of two very different halves due to plummeting freight rates on most routes, and for Hapag-Lloyd the rot set in on its bottom line in the third quarter when it scrambled a net quarterly profit of $3m.
Nevertheless, speaking at an analysts' conference in Frankfurt this morning, chief executive, Rolf Habben Jansen, said that the transport group was "fairly happy" with what it had achieved last year in what was a very challenging market.
It has been four years since Hapag-Lloyd last posted a profit, and the result is justification of its acquisition of the container business of CSAV and the company's cost-cutting strategy, Mr Habben Jansen added.
"In comparison with our main competitors, Hapag-Lloyd has made up tremendous ground and is back among the top performers in the industry," he said.
He said that Hapag-Lloyd was "well positioned if markets recovered" for 2016 and added there was "a fair chance" that rates would recover this year.
"It is the first time, for several quarters that I have been reasonably optimistic on a freight rate recovery," he said.
However, he also admitted it could be a "mixed bag", with Asia-Europe rates likely start to turn around following the removal of capacity, but he was not so optimistic about the transpacific trade which he thought would be "significantly weakened" by overcapacity.
Mr Habben Jansen warned that notwithstanding possible freight rate improvements on some trades, the carrier was expecting its average rate to be lower this year than in 2015, which was recorded at $1,225 per teu.
He outlined Hapag-Lloyd's OCTAVE 2 cost cutting and efficiency programme, which would focus on a number of areas, particularly in regard to improving ship operation efficiencies, such as transhipment and stowage and with an emphasis on carrying lighter cargo to improve vessel intakes.
The operational efficiencies would be assisted by Hapag-Lloyd's membership of a "strong and integrated alliance", he added, which he suggested had not always been the case within its current arrangements.
"To take tonnage out you need to have the consent of all parties," he said, "but some partners don't see it in the same way."
There would be changes in the alliance structures announced in the next few months he advised, and those adjustments are likely to happen in the first quarter of next year.
Hapag-Lloyd operates over 100 services worldwide and all would come under the microscope with some perennial loss-making routes being culled.
Although he pledged to keep Hapag-Lloyd in the top five-ranked carriers, Mr Habben Jansen said that its primary objective was not market share, "we will lean towards margin rather than growth", he said.
"In due course we will need access to ultra-large tonnage," he said, but added that rather than placing orders for ULCVs Hapag-Lloyd preferred to wait for surplus or distressed tonnage coming onto the market which the carrier would most probably charter in.
Investors appear to have confidence in Hapag-Lloyd's board with its shares on the Frankfurt bourse 'steady' at around €17, compared to a February low of €15 and last November's IPO float price of €20 per share.