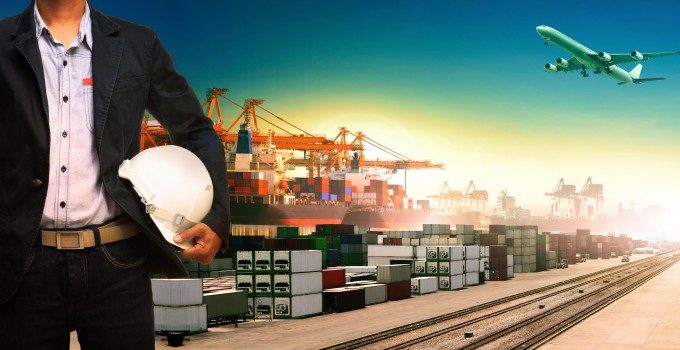 Hapag-Lloyd today launched its share prospectus for its forthcoming IPO, reducing the amount it is seeking to raise from new investors from $400m to $300m, hoping buyers will be undeterred by current stock market volatility or structural problems facing container shipping.
The company plans to offer 15.7m new shares in the flotation, with 11.5m to go on sale to new investors and the remainder allocated to existing stakeholders Kuehne Maritime and CSAV.
The offer period will last until 27 October, with a €23-29 price range set, and the first day of trading on the Frankfurt and Hamburg bourses is scheduled for 30 October.
After recording three consecutive years of losses, culminating in a €603m deficit in 2014, Hapag-Lloyd returned to the black in the first six months of this year, posting a net profit of €157m ($175m).
The company attributed the turnaround largely to the acquisition of the container activities of Chilean shipping group CSAV at the end of 2014 – although a 50% reduction in bunker fuel prices also played a significant part.
Synergy savings from the merger, which saw the creation of the world's fourth-largest container line, were originally predicted to hit at $300m a year, and are now expected to deliver a $400m annual cost reduction by 2017.
However, since the first-half numbers were released in August, container lines have suffered from weaker-than-expected demand and steeply declining freight rates, especially on the key Asia to Europe route. And ahead of its third-quarter result, the extent of the damage to Hapag-Lloyd's bottom line is revealed in its 702-page investor prospectus, which provides an update on July and August trading.
The prospectus points to the company's "proven track record on integration", referring to the CP Ships acquisition in 2005, and its "well-balanced rate mix" as key positive factors for investors.
However, it also cites "tremendous rate pressure" and "intense competition", and reveals that Hapag-Lloyd's average freight rate per teu fell by 7.7% in July and August, compared with the first six months, to $1,196 per teu. On the Asia-Europe trade, its average rate fell 13.6% from $1,188 to $1,027 per teu, due to "ongoing fierce competition" on the route.
As a result, Hapag-Lloyd's unaudited net profit in July and August slumped to just €2.1m – and but for the merger synergies and lower fuel prices the carrier would have slipped back into the red.
Comments from carriers to The Loadstar suggest that September may have been their worst month of the quarter, meaning that Hapag-Lloyd's modest €2.1m surplus earned in July and August could be under threat, which will be revealed when the official third-quarter numbers are published.