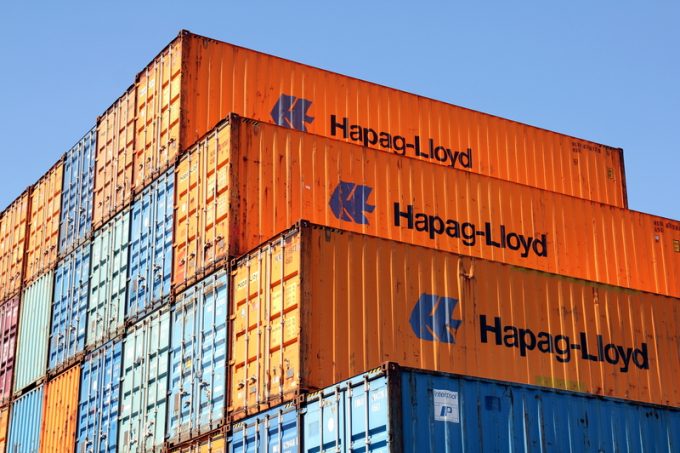 Hapag-Lloyd today announced it has invested around €550m ($657m) in new containers as it seeks to address the crippling shortages faced by shippers and forwarders around the world.
The carrier said it was among its largest-ever box orders, as it continues to struggle with elongated container turnaround times and said it "needs significantly more than the normal number of boxes to carry the same volume".
According to recent analysis by Drewry Shipping Consultants' senior container equipment analyst, John Fossey, the typical turnaround time for a container on the Asia-North Europe trade, pre-Covid, was about 65 days – now it is around 100 days.
In response, Hapag-Lloyd has ordered 150,000 teu of both dry boxes and reefer containers from Chinese manufacturers, and that some had already been integrated into its fleet this year. The majority are expected "in the upcoming months", it added.
It has also placed an order for 8,000 teu of special containers to be used for out-of-gauge cargo or dangerous goods.
Carrier CEO Rolf Habben Jansen said: "The container shipping industry is currently seeing unprecedented demand, which has led to a shortage of containers all over the world. With its recent container orders, Hapag-Lloyd is contributing to efforts to ease the current situation and will be able to offer its customers a much better service."
Last week, Mr Habben Jansen said the German carrier had also introduced a policy of releasing containers to shippers later than pre-Covid – "every day of later releases frees-up several thousand containers".
And the surge in demand for new containers is being felt among major Chinese manufacturers. This week, the largest, China International Marine Containers (CIMC), issued a profit alert to the Hong Kong Stock Exchange, saying it expected a first-quarter profit of $199m-$252m. This would represent a very significant recovery from the $100m Q1 20 loss.
It said: "For the first quarter of this year, the sales volume of dry containers and reefer containers of the group increased by 174% and 82%." it said.
However, this has also meant container manufacturing capacity has remained extremely tight and could lead to operations being set up elsewhere – for example, India appears increasingly keen to encourage the growth of its domestic manufacturing capacity, according to reports.