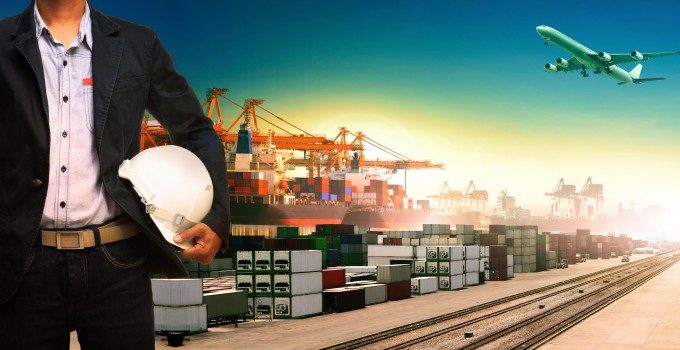 Germany's Hapag-Lloyd increased the number of containers it carried in the third quarter by 6%, but its average freight rate per teu declined by almost 5% as it posted a $64m loss in the third quarter.
The carrier will thus carry a cumulative $282m of red ink into the weaker final three months of the year.
The carrier transported 1.47m teu in the period at an average rate of $1,448, and for the nine months carried 4.3m teu at an average rate of $1,506 – recording impressive market growth but at the expense of rate deteriorations in all tradelanes bar one.
Hapag-Lloyd blamed a host of adverse fundamentals for its continued malaise including "persistently strong competition", the low number of idled ships, exchange rates and average freight rates "still substantially below expectations".
The carrier admitted freight rates "could not be increased as announced" and that "the usual rise during the peak season did not materialise". It predicted that the failure of its general rate increases would have "a significant impact on the earnings position in 2014 as a whole".
It is the first quarter at the helm for new chief executive Rolf Habben-Jansen, who stoically said in commentary to the dismal third-quarter accounts: "We are not satisfied, but are on a good path."
However, it is difficult to see where that path is heading, other than towards further losses into 2015, if Hapag-Lloyd cannot compete with the big three of Maersk, MSC and CMA CGM in terms of unit costs. For example, Maersk Line's $685m net profit for the same period was achieved from an average rate per teu of $1,340 – some $100 below the German carrier's average.
Indeed, Hapag-Lloyd's 10 Hamburg Express-class 13,208 teu ships are already in place and it has no new vessels on order to compete with the expected 16,000teu-plus average vessel size of the 2M and Ocean Three alliance partners.
To survive on the Asia-Europe tradelane Mr Habben-Jansen and his executive board will likely be obliged to ask shareholders for permission to contract orders for new ultra-large containerships, but given that Hapag-Lloyd's debt has already increased to €2.83bn from €2.47bn at the end of last year, it remains unclear what the response will be.
Debts increased largely due to the financing of the current batch of ULCVs and the refurbishing of its container fleet, and as a consequence its gearing has jumped to a worrying 98.7% – so it has little scope for new borrowings currently.
Moreover, the expected long-term $300m a year savings from the integration of Chilean carrier CSAV's container business into Hapag-Lloyd "could result in substantial one-off expenses in 2014", according to its financial statements.
Having cleared regulatory hurdles, the final due diligence on the merger is now taking place and the deal is expected to close before the end of the year. Initially CSAV will hold a 30% stake in the 'new' Hapag-Lloyd, but upon completion CSAV's shareholders will inject $460m of cash to increase their stake to 34%.
Hapag-Lloyd could use the cash to assist its new building programme, but if losses continue it will be needed to shore up the balance sheet.
Meanwhile, CSAV has also recorded another loss, posting a $35m deficit for the third quarter, taking its net losses so far this year to $159m as it continues to struggle within a low freight environment, despite what it said were "significant improvements" in its cost structure.