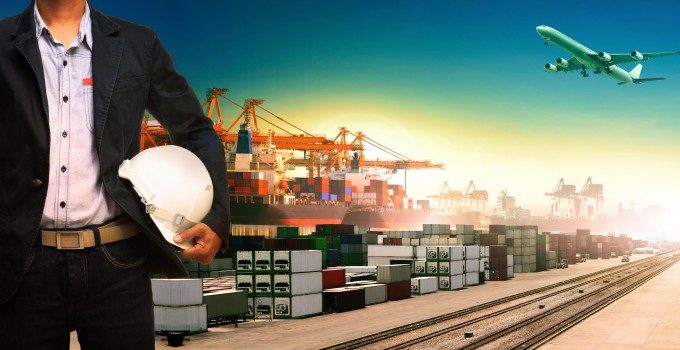 Another "highly dissatisfying result" from ocean carrier Hapag-Lloyd saw it post a net loss of €604m ($654m) for 2014, which its chief executive blamed on low freight rates and the integration costs of the merging of CSAV's container business.
In a teleconference presentation of the German carrier's results – significantly worse than the $134m loss in 2013 – chief executive Rolf Habben Jansen claimed that 2015 was "off to a good start", but warned, "we have our work cut out for us in the next 24 months" to turn the business around.
The world's fourth largest container line, since the takeover of CSAV, Hapag-Lloyd grew volumes by 7.5% last year to 5.9m teu, while revenue rose 3.7% to €6.8bn.
However, average freight rates fell by 3.2% to $1,434 per teu. This compares with the $1,325 per teu average rate of the highly profitable Maersk Line last year.
An EBIT loss of €383m was recorded in the accounts, which includes €107m of "transaction and restructuring costs" and €127m of impairment charges as it off-loaded 16 ships that were "old, inefficient and too small", according to Mr Habben Jansen.
The restructuring costs were mainly in the form of severance payments, payments to agents and the consequence of office closures, he said, adding that "staff selection is nearly 90% complete" and that the new offices had been selected, which he said would "see us moving around a lot" in the next few months.
Nevertheless, the executive maintained that the integration of CSAV into the 'new' Hapag-Lloyd was on track and expected to be completed by the end of June. He remained confident that the promised annual $300m in synergy savings could begin in 2016/2017.
But, Mr Habben Jansen admitted that the underlying EBIT loss of €112m was "most worrying", given that freight rates, which he described as the "big joker in the pack", continued to be under tremendous pressure on all trades and were unlikely to improve anytime soon.
Indeed, Hapag-Lloyd suffered a full-house of average freight decreases on its five main tradelanes in 2014 – with a notable 6% decline between Asia and Europe, which had deteriorated to $1,122 per teu by the fourth quarter.
"We are preparing ourselves for rates that do not go up," said Mr Habben Jansen.
In order to achieve its aspiration of a "substantial positive operating result in 2015", the improvement will have to come purely from cost reduction.
Moreover, Hapag-Lloyd will be praying that fuel prices stay at their current levels, thus its 3.3m tonne spend on bunkers this year could be substantially reduced, not least as around 20% of the fuel now used in Hapag-Lloyd ships has to have a low sulphur content.
Mr Habben Jansen said he hoped that the alliances could bring some stability to trades, but admitted to not being "super-satisfied" with Hapag-Lloyd's membership of the G6 last year – although there had been an improvement.
At 1m teu of capacity, Hapag-Lloyd is now the world's fourth-largest carrier following the integration of CSAV in its quest to "catch up the top three players". Its position in the rankings could be short-lived however, given that fifth-placed Evergreen, with 900,000 teu capacity, has aggressive intentions to join the "18,000-plus teu vessel club".